Golden Moneky Trekking in Volcanoes National Park Cost, Reviews
Learn about the golden monkey's playful and curious character, a gorgeous creature native to the high-altitude woods of Volcanoes National Park. Spend the morning looking for a habituated group of golden monkeys, one of which is a large troop of more than 80 individuals, amid the dense jungle at the base of Mount Sabyinyo. An hour spent watching them play in the thin bamboo shoots or tumbling through the underbrush will feel like a lifetime.
The golden monkeys are quite amusing to watch as they play by hanging through the bamboo or racing after one another in circles above you. They are incredibly attractive, with bright reddish-gold backs that allow them to blend in well with the golden bamboo.
These adorable golden monkeys are endemic to the Virunga Mountains in the Democratic Republic of the Congo, Rwanda, and Uganda, but they are in risk of extinction. Only in Rwanda and Uganda can tourists trek to get a close look at these animals in their natural habitat.
Hiking to them is one among the park's most relaxing things to do. The bamboo forest at the base of the mountains is home to the scurrying primates and offers easy walking.

Golden Monkey Trekking in Rwanda
Golden monkey trekking Permits & What to Pack
It is not necessary to secure a golden monkey permit in advance of your trip, even during the high season, but it is strongly recommended. We'll get your permits and make all the necessary preparations in advance of your trip.
The trails can be muddy and slick, so good walking shoes are a must. You'll be given a wooden walking stick to use, but a pole may be more convenient. Even in the dry season, you should prepare for the possibility of rain by carrying a waterproof coat. Wear long pants instead than shorts, please.
There is a minimum age requirement of 15 years old for this hike. There is zero wiggle room here; this is the law.
How fit do I need to be to go trekking
Although extreme fitness is not required for a golden monkey walk, having a healthy body will make the trip more enjoyable for everyone. When the monkeys are actively foraging, the speed of the journey can pick up, though the guides will stop frequently for rests.
Although you will not be ascending up into the volcanoes and the terrain surrounding the bamboo forests is pretty flat, you will still be at an altitude of roughly 2,000-3,000m, which can be difficult for certain travelers. It's natural to feel a little out of breath at this altitude, so don't worry about it. We recommend that you stay hydrated, pay close attention to your guide's instructions, and communicate any signs of illness to them immediately.
While a visit to the golden monkeys is a worthwhile excursion in its own right, we recommend that anyone hiking to see the mountain gorillas also hike to see the golden monkeys the day before, as it will help them acclimate to the high altitude and unfamiliar landscape.

The Virunga Volcanoes and Golden Monkey Trekking
Golden monkey trek rules
Keep your voice down and avoid making any sudden movements when you're with your group to keep the mood calm. Even though these monkeys have become accustomed to humans, you should nevertheless follow your guide's and tracker's directions at all times because they are still wild animals and may react unexpectedly.
When you're hiking with the golden monkeys, you can't stop for food or drink, and you also can't light up.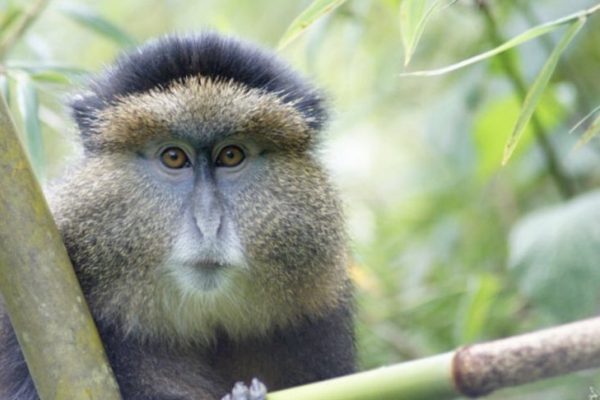 Authentic 4 Days Gorillas And Golden Monkey Trekking tour is such a memorable one that goes beyond just seeing the Mountain Gorillas but learning about their conservation history.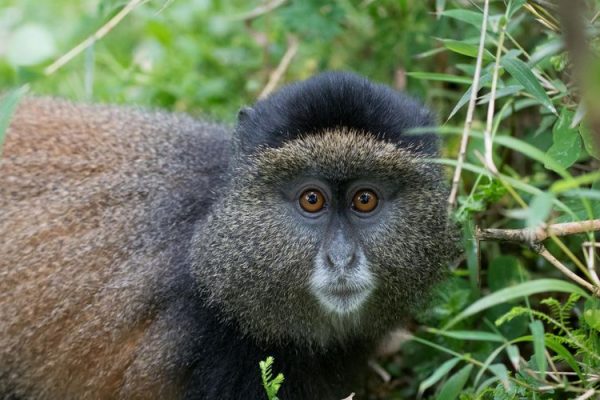 On this 9 days Rwanda Safari custom vacation, spend nine days exploring Rwanda's top attractions, from the stunning Lake Kivu to gorilla trekking in the mountains.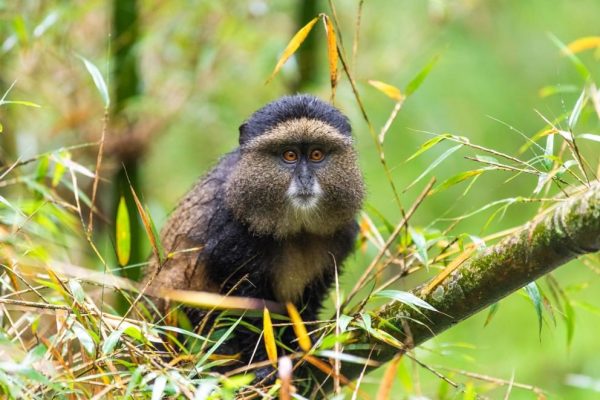 7 Days Rwanda safari experience watching primates i.e. chimpanzees and gorillas in Nyungwe and Volcanoes. In Africa's oldest national park, get up and personal with mountain gorillas