Uganda Gorilla Fly in Safaris
Gorilla Fly in Safaris for Gorilla trekking Uganda are specifically holidays where connection to the park is by flight. Uganda Gorilla Safaris by flight start from Kajjansi airfield or Entebbe International Airport to any of the three airstrips close to Bwindi Impenetrable National Park  and Mgahinga Gorilla Naational Park
In the northern sector is Kihiihi and Kayonza airstrips and Nyakabande in the southern sector for tourists trekking the Nkuringo sector. (Gorilla Fly in Safaris)
Flights by Aerolink Uganda take about 1 h 45 m from Entebbe International Airport.
Rwanda's Volcanoes National Park and Virunga National Park do not have close airstrips but you arrive at Kigali International Airport. Travelers connect by road to the park using 4×4 safari vehicles.
If you want to reduce the time spent on the road, book a fly in Gorilla safari to the Uganda parks. Here are our sample Uganda Gorilla Fly in Safari Packages tailor made with visits to other National Parks.
Uganda Gorilla Fly in Safari Packages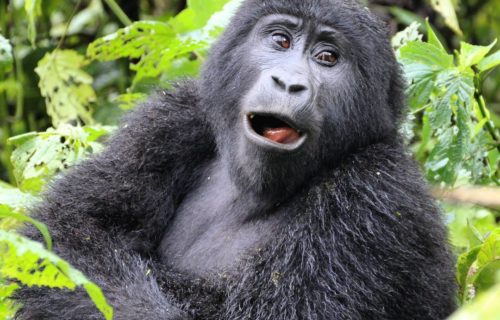 5 Days Gorilla Fly in Safari to Bwindi Impenetrable & Queen Elizabeth National Park Uganda is such a great safari in Uganda for Gorilla trekking and Wildlife viewing. This 5 Days 4 nights safari involves flight transfers from Entebbe International Airport to the parks.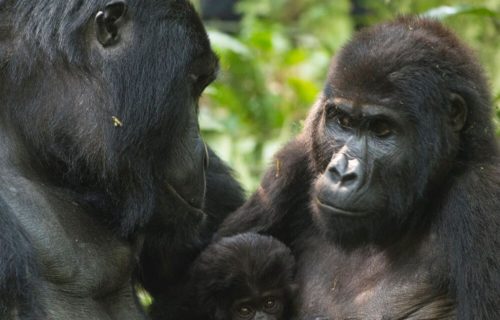 10 Days Gorilla Fly in Uganda Safari: Bwindi, Queen Elizabeth, Kibale Forest & Murchison Falls National Parks is a gorilla trekking, wildlife tour and chimpanzee tracking safari in Uganda.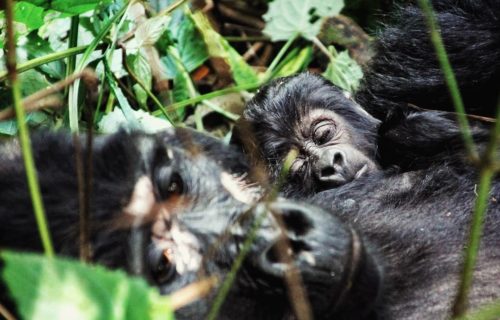 6 Day Gorilla Fly in Bwindi Impenetrable & Murchison Falls Safari Uganda is a rewarding Gorilla trekking safari in the best park and tour to Uganda's most visited national park. Bwindi Forest is a perfect Gorilla Fly in Safaris Uganda Gorilla Safari destination and Murchison Falls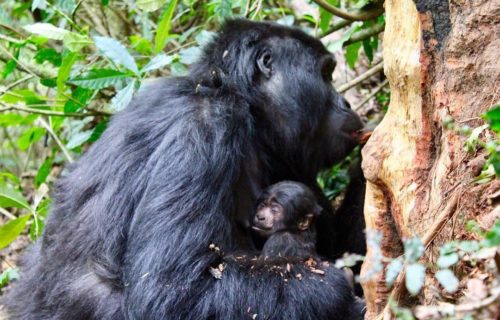 8 Days Uganda Fly in tour Bwindi, Queen Elizabeth & Kidepo National Park is a Long Uganda Gorilla trekking and wildlife safari. This Gorilla Fly in Safari includes a visit to three parks which are Bwindi Impenetrable, Queen Elizabeth & Kidepo.