10 Best Places To See Gorillas In Africa [Rwanda Vs Uganda]
10 Best Places To See Gorillas In Africa, How To See Gorillas In The Wild. Are gorillas found in Africa? Yes, it is the answer. We list all the locations in Africa where you can observe gorillas for yourself. Find memorable gorilla-watching vacations for you and your family. Although many people only think of Uganda and Rwanda when they think about gorilla trekking, there are actually numerous more locations where one can go in search of these critically endangered mountain gorillas. The top ten places in Africa for gorilla trekking are listed below.

Best Places to See Mountian Gorillas in Africa
Uganda, A True Gorilla Watching Experience!
When it comes to places to observe gorillas in Africa, Uganda tops the list. The best mountain gorilla trekking experience is why you travel to Bwindi Forest National Park. Each journey costs $ 700 for a gorilla permit (1 hour with the mountain gorillas.)
Mgahinga National Park, which is also a member of the trinational Virunga Conservation Area, is the other park in Uganda where gorilla tours are available. Habituated gorillas frequently travel into DRC. Additionally, climb Mt. Sabinyo, where Rwanda, Uganda, and the DRC meeting. This is also a unique opportunity to observe mountain gorillas in their natural habitat, which is a forest island surrounded by a sea of thickly populated farms.
Gorilla Safari in Bwindi Impenetrable Forest National Park;  You may see the biodiverse Bwindi Impenetrable Forest National Park in the North, where the roads wind, from a lower altitude. Four gorilla groups in this area have been trained for tourism, and two more have been trained to meet demand. The most realistic packages to see gorillas in Uganda are provided by Kabira Gorilla Safaris.
The absence of hair on their brow makes Bwindi gorillas, which some taxonomists classify as a distinct subspecies of the eastern gorilla, easy to distinguish from their shaggier Virunga relatives.
White water rafting on the Nile's source, chimpanzee trekking, and many other Uganda safaris are just a few of the additional activities that can be done with gorilla trekking in Uganda.
Top Uganda Gorilla Trekking Safaris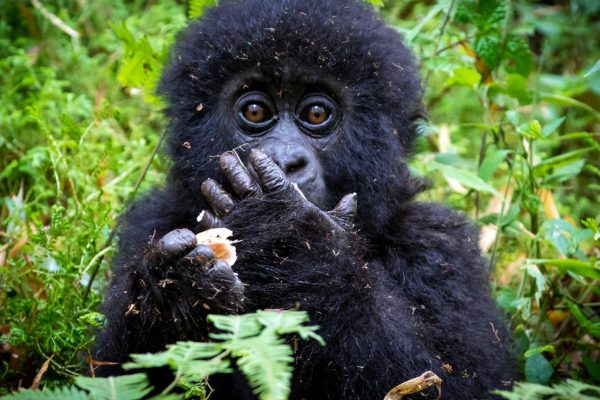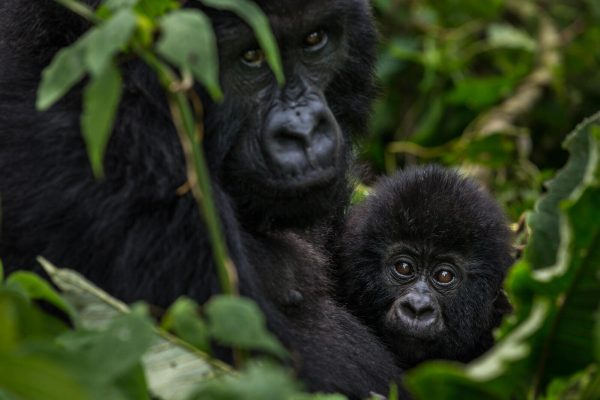 4 Days Double Gorilla Trekking in Uganda isn't only a short Uganda gorilla trekking safari but a double (2 times) Gorilla tracking experience.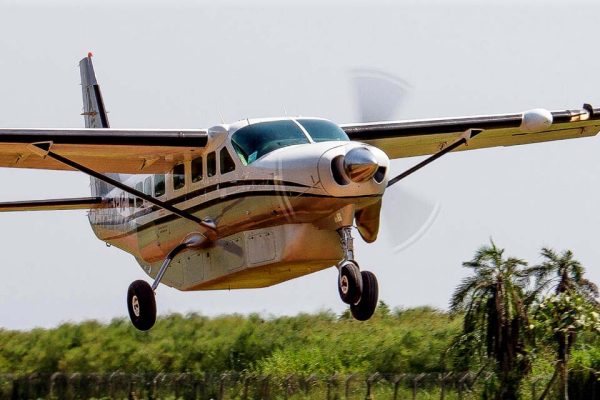 See The Mountain Gorillas Of Rwanda – Volcanoes National Park
In Rwanda, a gorilla permit costs $1500. The most opulent safari in Africa involves going on a gorilla trek in Volcanoes National Park. With good main roadways and a well-developed substructure, Rwanda is the size of Wales. The best gorilla trek is provided by Kabira Safaris Africa in Rwanda.
People often choose Rwanda's Volcanoes National Park for mountain gorilla trekking because Dian Fossey's research was romanticized in the movie Gorillas in the Mist. There are many opportunities to have a positive gorilla-watching experience because of the peaceful gorillas, wide environment, highland greenery, and breathtaking views.
The guides' friendliness and expertise will make it simpler for you to deal with the anxiety, the stinging nettles, and the steep hills that accompany each panting, muddy step. When it's sunny out, the gorillas are only a short distance from the park's edge, and visitors tend to wonder what all the fuss is about. Booking your gorilla permits in advance is crucial. Visit gorilla safaris in Rwanda.

Rwanda: Seeing the Gorillas in the wild
Best Rwanda Gorilla Trekking Tours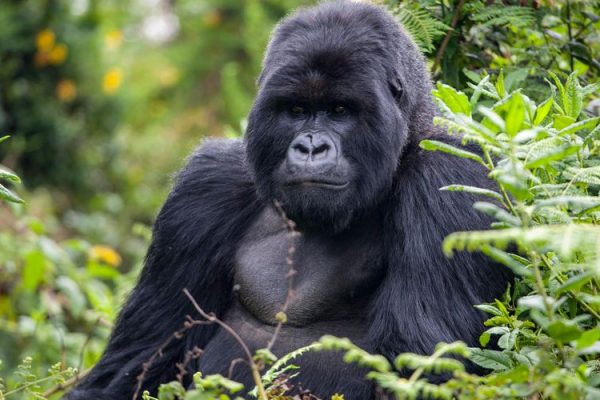 1 Day Gorilla Trek Rwanda is the shortest Budget One Day Gorilla trek Rwanda starting from Kigali or Musanze, Rwanda lasting just one day.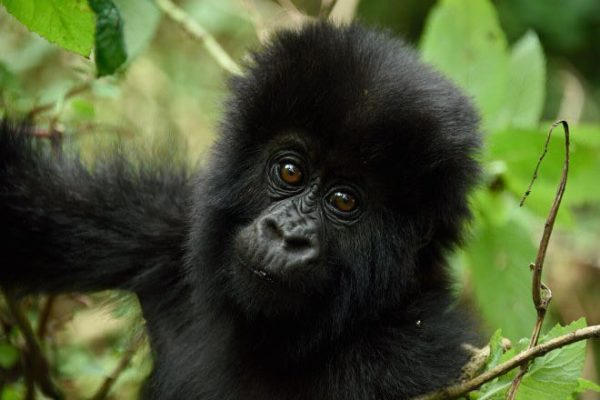 3 Days Gorilla trek Rwanda and Kigali City Tour is the best Rwanda Gorilla Trekking Safari is one perfect short Gorilla trekking safari in Rwanda, Volcanoes National Park.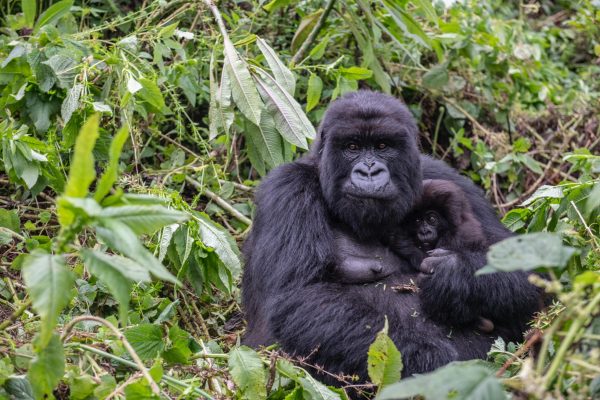 6 Days Rwanda safari offers a memorable Gorilla trekking to Volcanoes National Park as well as Chimpanzee trekking in Nyungwe.
Gorilla Tours In the Democratic Republic Of Congo, Eastern Lowland Gorillas
The Democratic Republic Of Congo is also home to 3 of the 4 mountain gorilla subspecies. Beginning in the 1970s, habituated group gorilla trips were offered. Gorillas can be spotted in the Congo at the Kahuzi Biega National Park, Virunga National Park, and Madiakoko Mountains.
Kahuzi Biega National Park
The eastern lowland gorillas have a stronghold in Kahuzi Biega National Park, which offers one of the best opportunities for gorilla watching. Although Bakavu is also the closest town and has some nice hotels, you should examine the security arrangements if you plan to enter the DRC from Rwanda.
Virunga National Park
Safaris with mountain gorillas in Virunga National Park are amazing. Each gorilla permit costs $400 here, making gorilla trekking in Africa a budget-friendly option. Virunga offers gorilla safaris as well as hikes up Mount Nyiragongo. Uganda excursions with gorilla trekking.
Congo Gorilla Trekking Tours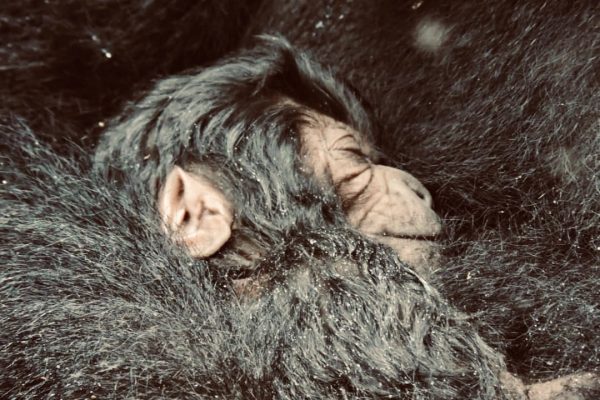 3-Day Congo Lowland Gorilla Safari is a short itinerary that offers Great experiences trekking the Lowland Gorillas of the Kahuzi Biega National Park.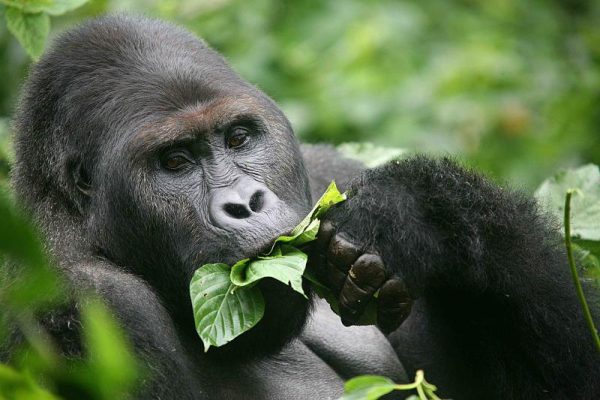 4 Days Virunga Gorilla Trekking and Nyiragongo Volcano Hike from Kigali is the best adventurous tour to Congo for intrepid travelers.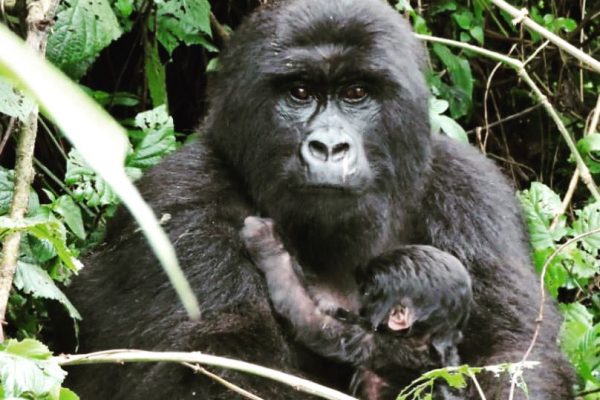 5 Days Congo Gorilla Safari and Nyiragongo Volcano Hikeitinerary for an experience of climbing the Nyiragongo Volcano as well as trekking Mountain Gorillas
Cross River National Park – Nigeria Cross River Gorillas
You can also explore Nigeria's Mbe Mountains and Afi Mountain Wildlife Sanctuary in addition to Cross River National Park.
The government has made significant investments in the tourism infrastructure in the cross River state, where cross River gorillas may also be found. One such example is the spectacular cable car that ascends the Obudu cattle Ranch Hotel.
Although there is a very slim probability of seeing these mountain gorillas, there are more than 200 of them in total, and they are spread out over an area of more than 12,000 km. These locations include Afi Mountain, the Okwangwo Division, and Mbe Mountain of the Cross River National Park.
This is why scientists are so careful to habituate them. Visits to their environment will aid in its preservation, as well as the preservation of the two surviving primate sanctuaries, the chimpanzee and tool monkey pandrillus, and the numerous monkey species that call Calabar home.
The Equatorial Guinea – Western Lowland Gorillas
The Monte Alen National Park in Central Rio Muni is home to Western Lowland Gorillas (often known as gorillas). They are regarded as severely endangered because there are fewer than 316,0OO gorillas left in the world.
Monte Alen National Park
Beautifully forested Monte Alen National Park benefits from the protection provided by its rugged topography from being classified as a commercial attraction.
To our knowledge, there are no Lowland gorillas living in the wild. The locals who have received training have only recently begun leading guided day hikes because the tourism industry is so new and in its infancy. Gorillas can currently be seen in this park.
National Park Where to see Gorillas in Africa
Cross River National Park
Monte Alen National Park
Loango National Park
Odzala National Park
Dzanga Ndoki National Park
Nouabale Ndoki National Park
Mefou National Park
Lope National Park
Campo Maan National Park
Limbe Wildlife Centre
Moukalaba Doudou National Park