Informative Guide:  Uganda Gorilla Trekking
100% Trusted Uganda Gorilla Trekking Tours (2021)
Guided Uganda Gorilla Trekking Safari & Holiday Tours take you Hiking in Bwindi Impenetrable National Park and Mgahinga Gorilla National Park. Both of the two parks host Mountain Gorillas.
Uganda Gorilla Trekking All You Need to Know (2021). Gorilla Trekking in Uganda in Bwindi Impenetrable, Mgahinga Best Gorilla Tours in Uganda Gorilla Safari
To trek Gorillas in Uganda, an individual must be above the age of 15 and should have purchased a trekking permit. A Uganda Gorilla permit costs US$ 700 for foreign nonresidents, US$ 600 for foreign residents and UGX 250,000 for East African Citizens.
Gorilla trekking permits are sold by the Uganda Wildlife Authority and can be purchased through a Gorilla safari Company.  Each day a total of 8 tourists are allocated one Gorilla Group to trek.
Uganda Gorilla tracking safaris are available all year round but the best time for Gorilla trekking in Uganda is during the Short and Long dry seasons. This is during the months of December – January and June to September. 
Trekking Gorillas in Uganda can be undertaken by travelers who are moving solo, couples or in groups.
Uganda Gorilla Safari Travel Styles
Itineraries tailored for Gorilla Trekking Holidays can be planned in different safari types. These include Short Uganda Gorilla Safaris and Long Uganda Gorilla Tour. Each of these tours are well tailor made to suit the client needs.
Short Uganda Gorilla Tours
Short Uganda Gorilla Trek Tours are Itineraries that take between 3 to 4 Days for Gorilla trekking in Bwindi Impenetrable Forest National Park or Mgahinga Gorilla National Park. 
These Short Tour itineraries start either from Entebbe International Airport or Kampala-Uganda's capital. Transportation is by a 4×4 safari vehicle on a drive lasting about 8-9 hours. Each itinerary can start any time of the year and open to bookings by solo travelers, couples or groups.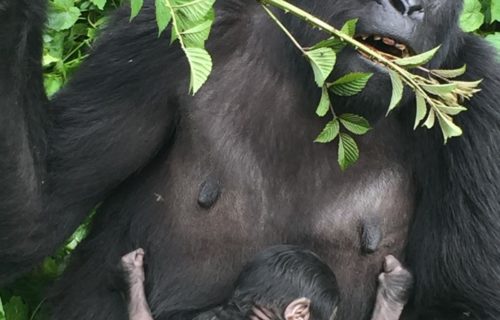 3 Days Gorilla Safari Bwindi is a short memorable Uganda Gorilla Holiday to trek Mountain Gorillas. Bwindi Impenetrable National Park is home to more than 50% of the world's remaining Mountain Gorillas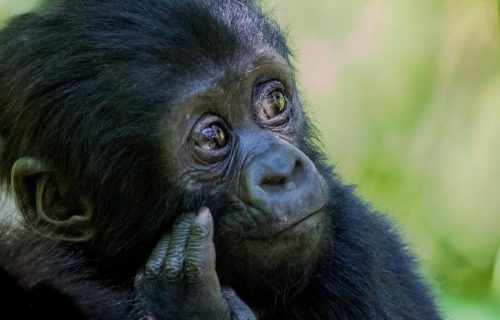 3 Days Mgahinga Gorilla Safari Uganda is the best short Gorilla trek safari to Uganda's Mgahinga Gorilla National Park. This is one of the most scenic National Parks in Uganda found in south western Uganda.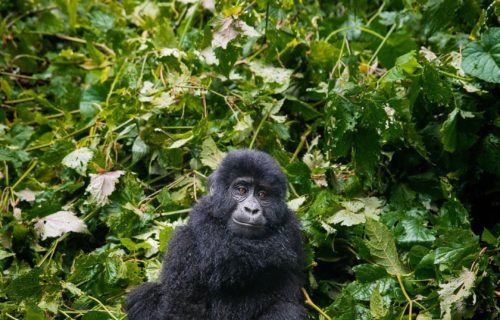 4 Days Gorilla tracking Safari Bwindi & Lake Bunyonyi tour is a short memorable Uganda Gorilla safari and tour on Lake Bunyonyi. The 4 Days Uganda Gorilla safari includes a visit to Bwindi Forest.
Long Uganda Gorilla Tours
A Long Gorilla tracking safari in Uganda is a perfect way to trek the gentle giants and also take other activities. Taking a Long Holiday means spending more time on safari and therefore doing a lot more.
Our Long Gorilla itineraries are recommended and include visits to other national parks in Uganda for wildlife tours, birding and other adventure activities. Here are our sample itineraries that can help you best plan.
Frequently Asked Questions about Uganda Gorilla Tracking Safaris 
There are lots of frequently asked questions about Gorilla trekking in Uganda.  Our latest information helps you answer all of the questions about Uganda Gorilla tours. Find all you need to know including permit costs, best time to go Gorilla trekking, best accommodations and much more.
Why is Gorilla Trekking so Expensive?
How difficult is Gorilla trekking?
Is Gorilla trekking worth the money?
How much does it cost to Go Gorilla trekking in Uganda?
What should I take Gorilla trekking?
Where can you see Gorillas in the Wild
Is it safe to go to Uganda?
What do you eat in Uganda?
Is Gorilla Trekking Safe?
What is Gorilla Trekking?
How many Gorillas are in Uganda
Where are Gorillas in Uganda
Is Uganda or Rwanda better for Gorilla Trekking?
How Long Does Gorilla Trekking take?
How much is a Gorilla Permit in Uganda?
What Uganda is famous for?