Virunga National Park is the only place where you can see Mountain Gorillas in Congo. The park is in the northeastern Democratic Republic of Congo (Kinshasa) created in 1925. 8 Gorilla families have been habituated in the park for Gorilla trekking. These groups have been made familiar to human presence.
These groups are Kabirizi, Rugendo, Humba, Mapuwa, Bageni, Lulengo, Munyaga and Nyakamwe Gorilla families. All groups are open for trekking with each permit costing US$ 450 to spend a maximum of 1 hour in the presence of the Mountain Gorillas.
Within Virunga are also two active volcanoes namely Mount Nyiragongo and Nyamuragira. Mount Nyiragongo is an active stratovolcano with an elevation of 3,470 m above sea level. It is one of the most memorable lifetime activities to undertake. Imagine hiking and spending a night at the top of an active volcano.
On Long Gorilla Safaris in Congo, combining a Gorilla trekking experience with a hike to Mount Nyiragongo is one of the popular options.
The country is also lucky to have both Mountain Gorillas and the Lowland Gorillas found in Kahuzi Biega National Park. You can also take your Gorilla safari in Congo by trekking the Lowland Gorillas that are even easier to trek.
Congo Gorilla Safari Styles
We offer different kinds of Gorilla tours as well as other safaris in Congo. With the client interest as a key determinant we customize Gorilla tours for clients who have a Short time in Congo or even those who would want to explore much more of this intrepid traveler destination in Long tours;
Short Congo Gorilla Safari
Specifically for tourists who just want to trek Gorillas in Congo we have Short tour packages. Here are our Sample short Gorilla trekking itineraries from Goma or Rwanda for both Mountain Gorilla trekking and for the Lowland Gorillas. These tours are basically for Gorilla trekking without visits to other destinations.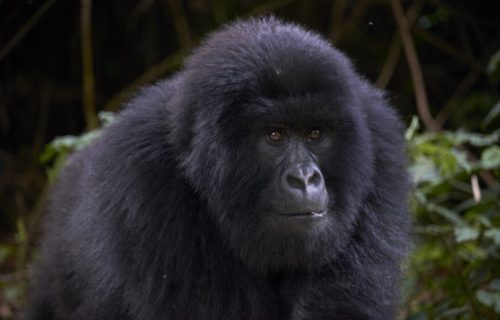 3 Days Congo Gorilla tour from Kigali could be the cheapest 3 Days Mountain Gorilla trekking safari in Africa. Congo sells the cheapest Gorilla trekking permits in Africa and this gives advantage to travelers who would want to have budget tours.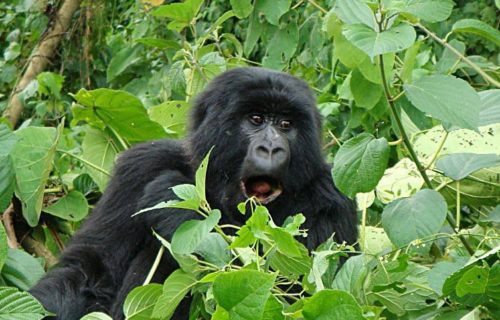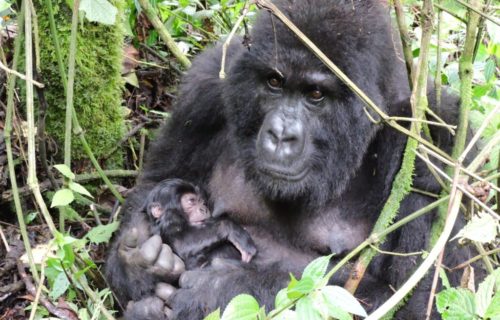 4 Days Congo Gorilla Trek & Nyiragongo Hike from Kigali is the best adventurous tour to Congo for intrepid travelers. If you want to have one of the most amazing experiences like climbing up an active volcano & spending the night at the summit then this is a trip for you.
Long Congo Gorilla Trekking
We have expertise in planning premier Long Congo Gorilla trekking Safari. These packages do not only include Gorilla trekking but also other adventure safaris in Congo. Here are sample Long tours in Congo including Gorilla trekking;
Frequently Asked Questions about Congo Gorilla Tours 
There always many questions about Gorilla trekking in Congo and these include best time, accommodation, Gorilla safari cost, best way to travel and many more. Here are the frequently asked questions about Gorilla tours in Congo with the most updated information.
How many Gorillas are in Congo?
Content
Congo Gorilla trekking Price
Content
Is it safe to visit the Congo?
Content
Are there Gorillas in Congo?
Content
Congo Gorillas Endangered
Content
Gorilla trekking Rwanda vs Congo vs Uganda
Content