Long Uganda Gorilla Tours (View Prices, Deals And Offers)
Booking ultimate Long Gorilla Tours in Uganda is an exceptional way to Gorilla trekking and also take other Uganda safari activities.
Long Uganda Gorilla Tour includes Gorilla Safaris in Uganda but is well tailor-made to include wildlife tours, birding, Cultural tours, Chimpanzee tracking, and other adventure activities.
All our gorilla trekking trips support communities and preserve nature – which helps you get closer to both.

Gorilla trek in Bwindi Forest National Park
Long Gorilla Tours in Uganda
Good Long Gorilla Safaris in Uganda are those that include visits to National Parks like Queen Elizabeth National Park in search of the sought-after tree-climbing lions. Kidepo Valley National Park and Murchison Falls National Park are perfect for game drives. Kibale Forest National Park is great for Chimpanzee trekking as well as primate tracking. Long Uganda Gorilla Trekking Safaris usually start from 5 Days Safaris and range to several numbers of days depending on the client's interest. These trips are carefully designed to help clients that want to spend more time in Uganda have great vacations.
These Long Uganda Gorilla Tours explore the top Uganda Gorilla Safari destinations and well-hidden gems. Dubbed the Pearl of Africa, Uganda has too much to offer and activities like cultural tours, adventure trips, chimp tracking, wildlife, and many more make the trip memorable.

Let us plan your dream
Uganda Gorilla Safari
Enquire now and a Travel expert will get back to you within 24 hours.
Long Uganda Gorilla Tour Packages
Our Long Uganda Gorilla Tours are well tailored with several activities for travelers to choose from. Check out our sample itineraries below to choose one that suits your travel needs.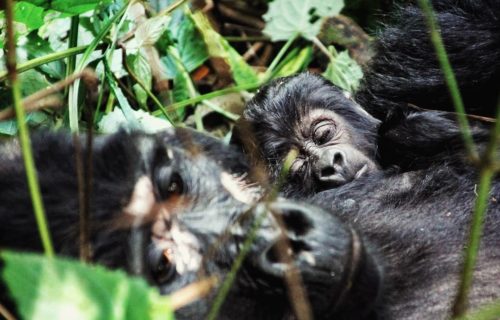 10 Days Uganda Birding Safari & Gorilla Trekking is such a worthwhile Bird Watching Tour in Uganda well combined with Wildlife Tours and Mountain Gorilla trekking. For any avid birder, this is a Uganda Birding Safari