Short Rwanda Gorilla Trekking Packages
Tours for Short Rwanda Gorilla Trekking are Itineraries for trekkers who have a few days in Rwanda. Rwanda short Gorilla Holiday itineraries range from 1 Day Gorilla trek to 4 Day Gorilla tours.
The popular Short Rwanda Gorilla Trekking Tour itineraries help tourists who have a few days to stay in the country but wouldn't want to miss out on meeting the elusive Mountain Gorillas. 
Volcanoes National Park where Gorilla Trek in Rwanda is undertaken is just 106 km away.
This is just about a 2 hrs 16 min drive through a beautiful backdrop.
At the park, an individual stays at a preferred accommodation facility. This can be Budget, Standard or Luxury. 
These Short Gorilla Tour itineraries include a 4×4 Safari vehicle for transport, water on board, accommodation, Gorilla permit and an English speaking driver guide.
Each itinerary can start any time of the year and open to bookings by solo travelers, couples or groups.
Rwanda 4 Days Gorilla Tour may include Gorilla Safari as well as any other activity within the park. It can be golden monkey trekking or a visit to the Dian Fossey tomb in memory of her conservation efforts.
Best Short Rwanda Gorilla Trekking Itineraries
Short Gorilla trekking tours in Rwanda itineraries range from 1 Day Gorilla trek Rwanda to 3 Days Rwanda Gorilla safari. Luckily, Rwanda is the only country where one can travel from Kigali to Volcanoes National Park for Gorilla trek and return in just 1 day. 
Here are well planned itineraries ready for bookings for travelers looking for short trips;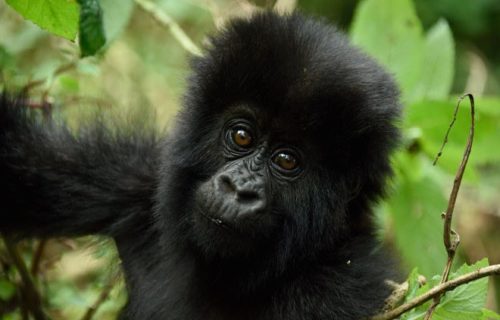 2 Days Gorilla tour Rwanda for a Gorilla Safari experience in a 2 days 1 night tour. This 2 Day Gorilla trek Rwanda is a short Gorilla trekking safari in Rwanda to Volcanoes National Park. This 2 Days Rwanda Gorilla Trek is a short Gorilla safari well customized for tourists.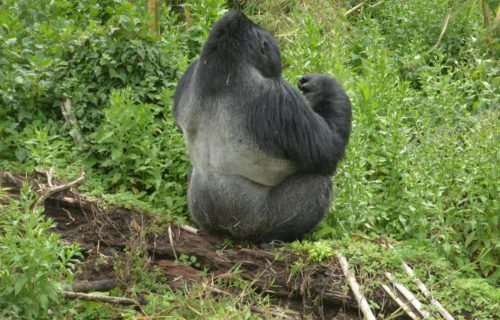 3 Days Gorilla Safari Rwanda is one perfect short Gorilla Trek safari in Rwanda for 3 Days and 2 nights at Volcanoes National Park. The tour is specifically meant for Gorilla Safari but can be customized with a Kigali city tour either on the first or last day of the 3 day tour.