How To Plan An African Safari Step By Step (Updated 2024)
How To Plan An African Safari Step By Step (Updated 2024). Our best African safari tours offer the best quality African safari packages. From Camping Tours, and gorilla trekking to wildlife safaris in Africa.
Every traveler can find a safari in Africa; what will your journey's tale be? From opulent vacations to adventure-filled bucket lists, African safari packages and tours offer it all. Find our best African safaris, romantic honeymoon packages, exciting African safaris, and family-friendly getaways using the links below. Keep in mind that all of our itineraries are completely customizable and can be altered to suit you.
Lacking time to browse? To create a journey that fits your interests, needs, and budget, get in touch with an Africa Safari Expert.

2023 African Safari in 4K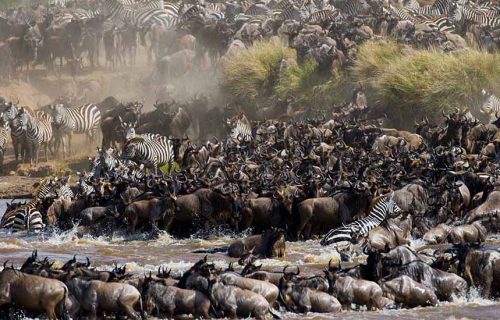 8 Days Wildebeest Migration and Gorilla trekking Flying Safari; Rwanda and Tanzania safari is a unique safari package that offers a great opportunity for travelers to witness one of Africa's natural wonders.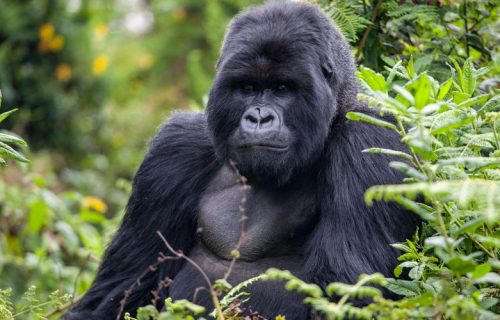 The 11 Days Uganda and Rwanda Safari (Watching The Great Apes). This Uganda and Rwanda Safari includes Watching Gorillas, Chimpanzees & Wildlife Game Viewing.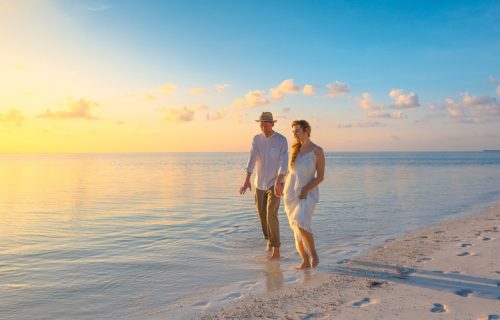 Tanzania Safari & Zanzibar Beach Packages; offers something for everyone. Spectacular wildlife and landscapes, tropical paradise islands with white sands, turquoise waters, and rich cultural history.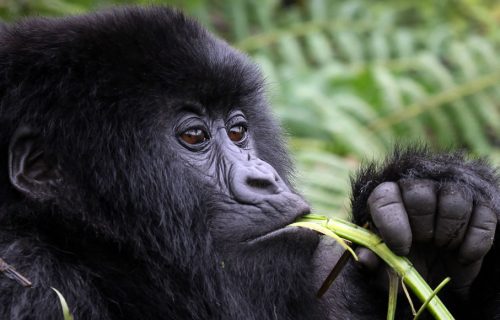 A well-planned 14 days Safari in Uganda, Rwanda, and Tanzania is a classical adventure expedition to Tanzania through Rwanda. This Safari in Uganda, Rwanda & Tanzania is unique in nature.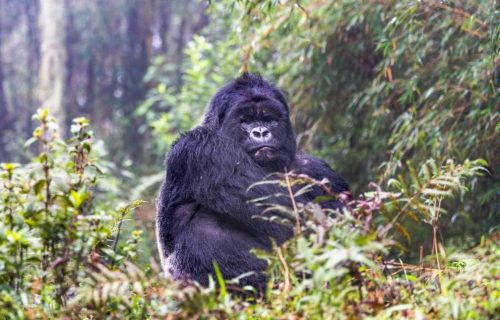 Enjoy gorilla trekking in Uganda and a big 5 wildlife safari in Maasai Mara with Exclusive Mountain Gorillas and Masai Mara Safari. Includes gorilla hike permits in Uganda.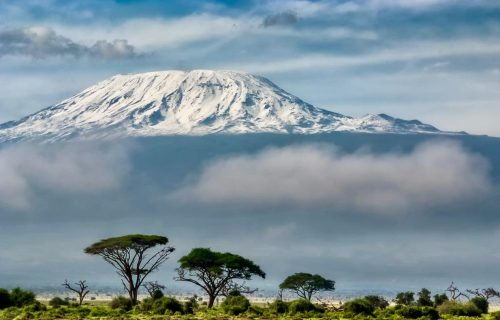 This classical 20 Days Gorillas and Kilimanjaro Trekking (Uganda & Tanzania Safari) offer an unbeatable safari experience in each of the two East African countries.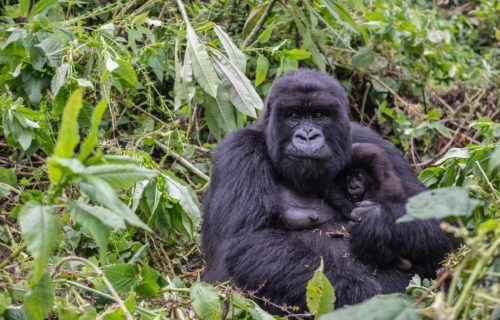 An Exclusive 9 Days Gorilla Trek and Masai Mara Safari in Rwanda and Kenya. A Customized Safari in Rwanda and Kenya best for Gorilla Trekking and Wildebeest Adventure.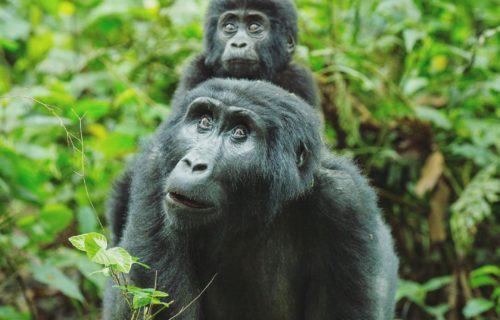 An unforgettable 8-day Uganda and Kenya safari that includes visits to Hell's Gate, Lake Nakuru, and the Maasai Mara wildlife safari.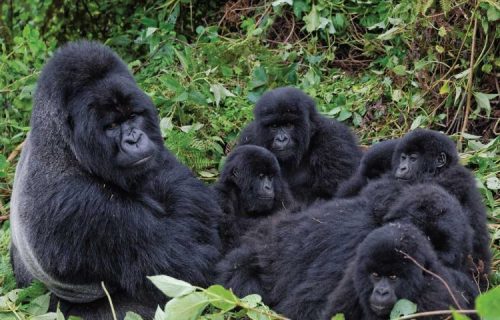 On this 14 Days Uganda Rwanda Safari, you will visit two of East Africa's fastest developing safari locations and enjoy two of their key attractions.
How To Plan An African Safari Step By Step
Every traveler should take the opportunity to experience the wonders of Africa on a safari. While preparing for a safari might be exciting, there are many details to think about, especially for first-timers. Unlike other parts of the world, traveling to Africa might be more difficult. Many locations are far from civilization and require significant travel by car, as well as airplane and transfer planning.
We suggest hiring Kabira Gorilla Safaris to take care of things for you. We handle everything associated with your trip. Our team of safari professionals is here to ensure that you have the greatest safari experience possible, no matter if you're traveling as a family, a group, a company, for a month, to numerous countries, or just the two of you.
Please use the detailed instructions for organizing the trip of a lifetime to Africa that follow.
What areas of Africa do you want to visit?
Natural beauties, vast plains teeming with fantastic species, great cities and cultural experiences: Africa is a massive continent with it all. Making plans for your trip can feel overwhelming. The overwhelming number of tourist attractions and activities can be reduced by first settling on a destination. Only visit 1-2 countries the first time around. If you try to visit too many places, you'll end yourself rushing through them, which will ruin the experience. The best places for first-timers to observe the "big 5" and a wide variety of other kinds of animals are Tanzania, Kenya, and South Africa.
Safaris and tours to many amazing locations are available from us.
When do you want to visit Eastern or Southern Africa?
The sights you see in Africa may vary dramatically depending on when you decide to visit. The wildlife viewing in East Africa is excellent all through the year. Wildebeest, zebras, and gazelles perform the Great Migration in a clockwise loop between Kenya and Tanzania all year long. As a result, your destination choices should be made based on when you plan to travel.
The greatest time to watch the Great Migration in the Serengeti is from June to July in Tanzania, while January and February are ideal for seeing the wildebeest calving season. Kenya is a great option for the migration if you're aiming to visit between July and October. Always keep in mind that your safari experience is dependent on the whims of nature, as nothing is certain when dealing with wild creatures. However, Kabira Gorilla Safaris employs drivers/guides who are experts in spotting animals and will do all in their power to ensure that your trip is thrilling and unforgettable.
What will be the length of your trip
There's a lot of ground to cover in Africa, and even more to experience. The number of sights you can see without feeling rushed is directly proportional to the amount of time you have for your trip. We recommend allotting at least 8 days in Africa, excluding travel time. That way, you may relax and soak in the sights, sounds, and experiences that Africa has to offer.
Scheduled (small group) or private safari
Need to choose between a personal safari and a group outing? You might like a scheduled small group safari if you don't mind sharing your safari vehicle and like mingling with other travelers. Remember that our safari cars in east Africa can only accommodate a total of 7 passengers, and that every single one of them will have a window seat. Scheduled safaris and trips are fully escorted and can offer the same fantastic experience as a private safari at a much more reasonable price.
We advise booking a private safari if you are traveling in a large company or intend to stay at opulent hotels or camps. You'll have greater leeway to tailor your vacation to your specific needs.
In Southern Africa, your safari camp or lodge will likely arrange for wildlife drives. Even if your trip is tailor-made, you may end up sharing rooms with strangers at each lodge unless you pay extra for a private guide and vehicle.
Things to Do While on An African Safari
Seeing the incredible wildlife of Africa is only part of a trip there. Eastern and Southern Africa both have a lot to offer tourists. Some ideas to get you started are below.
The Great Wildebeest Migration: The Greatest Show on Earth
Fly a hot air balloon over the Masai Mara in Kenya or the Serengeti in Tanzania.
Experience Victoria Falls from the air in a helicopter.
Etosha National Park in Namibia, for a safari and to see migrating birds.
Travel to a Tanzanian Maasai Village
We provide guided day excursions in Cape Town.
Trek through Uganda and Rwanda in search of the endangered mountain gorilla.
Visit the only 18-hole golf course in Tanzania.
During a golf trip to South Africa, try out the "Extreme 19th hole" on a cliff.
Take a boat trip or mokoro (a type of dugout canoe) through Botswana's stunning Okavango Delta.
After your Zanzibar safari, relax in a luxurious beach resort.
Mount Kilimanjaro is Africa's highest peak, and it may be climbed or hiked.
Visit the Western Cape of South Africa and go on an exciting shark cage diving trip.
Browse one-of-a-kind wares created by hand
Let us know your top priorities so that we can craft the ideal itinerary for your trip.
The Number of People going for An African Safari
Is a romantic getaway in the works? A close-knit circle of loved ones? Do we have a large gathering here? Do you intend to bring little ones along? Your itinerary and the amount of time you have to prepare for it will be affected by the number of people traveling with you. The larger the group, the more time is required for preparation and organization, and the earlier reservations must be made to ensure lodge or camp availability. A large number of safari camps have only a dozen rooms or fewer, and they fill up rapidly, especially during high season. Large groups that require numerous rooms or have specific lodging preferences should start making arrangements well in advance.
Having kids in tow is something else to think about. Some camps, out of an abundance of caution, may not accept children younger than 7, but there are plenty of others that welcome families and offer specialized day camps for kids. Discounts for kids might be rather large. Our safari staff is happy to answer any questions you may have about this.
Budget Range for your African Safari
One of the most important considerations in planning a trip is the available funds. The average cost of an 8-day safari, including lodging, all meals, and any internal flights, is between $2,000 and $20,000. The finest choices for lodging, transportation, and entertainment can be made with the help of a predetermined budget.
Type of Accommodation
Depending on where in Africa you go, you can choose from many different hotel options. What you can do and how much it will cost depend on the category. Is a luxurious 5-star hotel more your style, or would a more affordable 3- to 4-star hotel work for you? Which type of safari lodging—lodges, permanent tented camps, or mobile/seasonal camps—are you most interested in experiencing? When visiting urban South Africa, would you prefer a large chain hotel or a small, unique inn? Numerous hotels, lodges, and camps can be found across Africa. Our seasoned staff pays regular visits to your location to verify it meets our high expectations. Based on your needs and budget, they can provide the best possible solutions for you. The ideal hotel for one couple may not suit the needs of another, such as a family or a large group.
Africa is not a place for independent travelers. Planning the perfect safari vacation calls for a lot of preparation, research, and focus. We'll take the time to understand your preferences, address your questions, and refine your itinerary until it's just right. Our intention is for your journey to Africa to be stress-free and unforgettable. If you're ready to begin organizing, call us at +256 (0) 779 820 753 or go ahead and click here.