Rwanda Gorilla Tours from South Africa: Tips & Local Advice
Remarkable Rwanda Gorilla Tours from South Africa to Volcanoes National Park with Kabira Safaris. Our Favourite Rwanda Gorilla Tours from South Africa.
Fortunately, Kigali International Airport has daily international flights, and therefore easy to have a short gorilla safari to South Africa from Kigali.
Tourists trek Ugandan Gorillas via Rwanda because the permit in Uganda is cheaper and the parks are nearer to an International Airport.
For cheaper and short Gorilla Safaris in Rwanda, start from South Africa and end your trip to Kigali. Here are sample packages that you can choose from. You can also choose to have your holiday booked just like you want it through our contact form.
Rwanda Gorilla Tours from South Africa Packages
Rwanda Gorilla Tour Style
Rwanda is such a beautiful country that accommodates all kinds of travelers including Luxury and budget travelers. Depending on the amount of time one has in Rwanda, one can take either a Short or Long Gorilla trekking tour. Here are the different itineraries to suit both Short and Long Rwanda Gorilla tours;

Gorilla Trekking in Rwanda from SouthAfrica- All You Need To Know
Rwanda Gorilla Trekking Tours from South Africa
Rwanda Gorilla Trek tours range from 1 Day Gorilla Trek Rwanda to 3 Days Rwanda Gorilla Safari. Luckily, Rwanda is the only country where one can travel from Kigali to Volcanoes National Park for Gorilla Trekking and return in just 1 day.  Here are well-planned itineraries ready for bookings for travelers looking for short trips;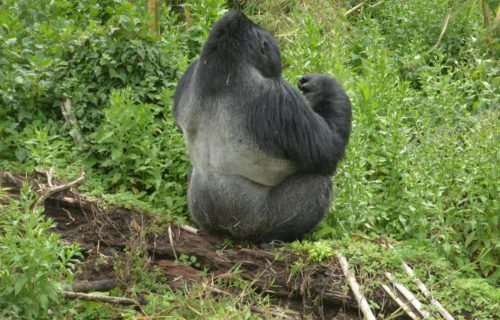 1 Day Gorilla trek Rwanda is the shortest Gorilla trek tour in Rwanda lasting just one day starting and ending in Kigali city. This Day Rwanda Gorilla tour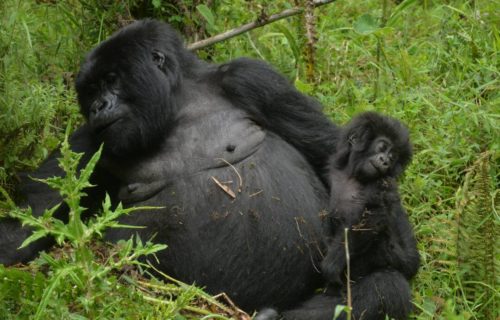 2 Days Gorilla tour Rwanda for a Gorilla trek experience in a 2 Days 1 night tour. This 2 Day Gorilla trek Rwanda is a short Gorilla Trekking Safari in Rwanda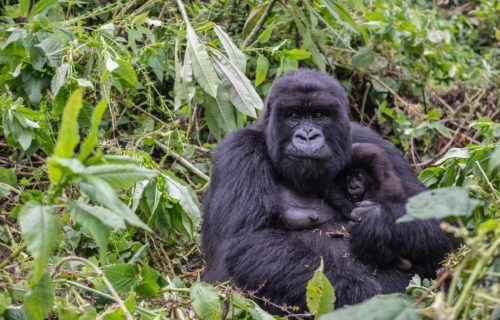 Rwanda Gorilla Tours
These well tailor-made Long Rwanda Gorilla tours include Gorilla trekking in Rwanda and as well as visiting other destinations. These tours are customized to offer the best Gorilla tours in Rwanda and as well offer the best safari activities. 
In these Long Rwanda safaris you visit other destinations like Nyungwe Forest National Park and Akagera National Park. For Rwanda wildlife tours, canopy walks, birding, and several other activities. These long trips run from 5 Days to 10 Days of Rwanda safaris.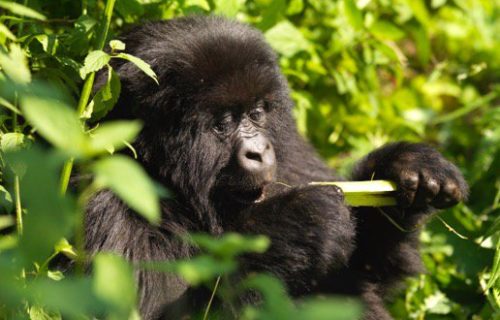 6 Days Rwanda safari offers a Gorilla trekking tour to Volcanoes National Park as well as Chimpanzee trekking in Nyungwe Forest National Park.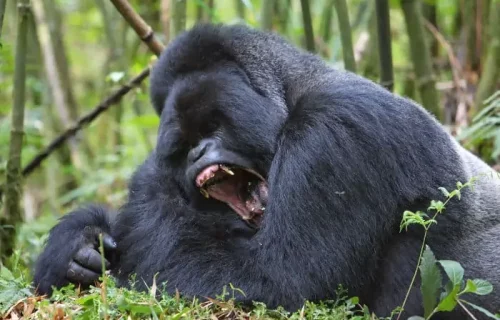 The 11 Days Uganda and Rwanda Safari (Watching The Great Apes). This Uganda and Rwanda Safari includes Watching Gorillas, Chimpanzees & Wildlife Game Viewing.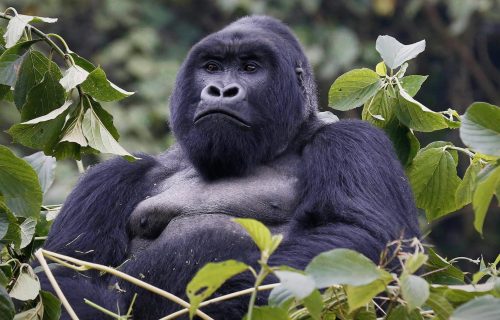 8 Days Wildebeest Migration and Gorilla trekking Flying Safari; Rwanda and Tanzania safari is a unique safari package that offers a great opportunity for travelers to witness one of Africa's natural wonders.