A Beginner's Guide to Planning a Tanzania Safari for 2024
Best Tanzania Safaris, Packages, Holidays, How to Plan, Cost (Updated 2024-2025). A Tanzania Safari holds an exceptional wildlife experience and is without a doubt one of Africa's best destinations to have the best safari experience.
In Tanzania, you can nearly always find a safari. In the second-largest nation in East Africa, it has long been a way of life. The variety of wildlife and sceneries in Tanzania is unmatched by many other places in Africa. A Tanzania safari offers an incredible variety of experiences, from the typical savannah locations of the Serengeti, Tarangire, and Ngorongoro Crater to the beaches and coral reefs of Zanzibar. And that's before you learn about the hidden treasures like chimpanzee trekking in the pristine rainforests of Mahale and Rubondo, or wildlife viewing without the crowds in the stunningly wild and distinctive landscapes of Nyerere (formerly Selous) and Ruaha.
Here are some of our top recommendations for why you should travel on a Tanzania safari, from fantastic year-round game watching to the Wildebeest Migration and tropical beach finales:

SAFARI TRAVEL TANZANIA (WHAT TO EXPECT)
Best Places to Visit in Tanzania
The 10 Best Places to Visit in Tanzania – Unmissable Attractions in Tanzania – Serengeti National Park, Ngorongoro Crater, Tarangire National Park & Lake Manyara National Park, Zanzibar and Tanzania Islands, Ruaha National Park, Selous Game Reserve, Lake Tanganyika, Mount Kilimanjaro, Arusha, and Dar es Salaam. LEARN MORE ABOUT THE BEST PLACES TO VISIT IN TANZANIA
Best Tanzania Safari Packages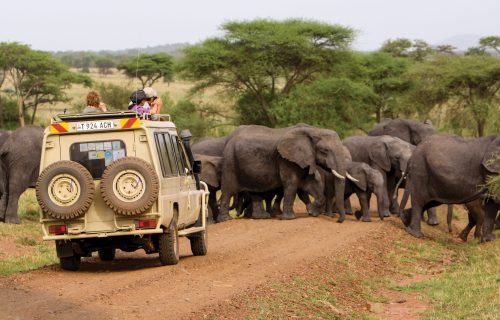 A Grand Tanzania Family Safari All-inclusive Small Group Tour Itinerary. In the context of an African safari, the family embarks on a journey filled with excitement and exploration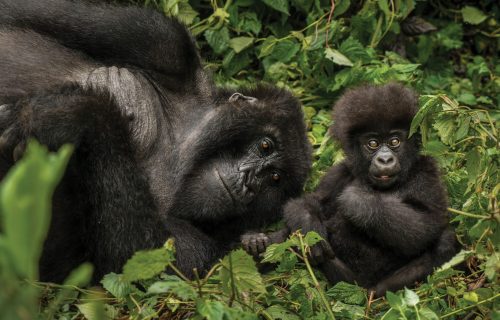 A Detailed Tanzania Zanzibar Rwanda Itinerary. A private ocean safari and spice tour in Zanzibar show cultural treasures, and a gorilla trek in Rwanda is a true "bucket list" experience.