The Prefect 3 Days Congo Gorilla Tour Virunga From Kigali
The Prefect 3 Days Congo Gorilla Tour Virunga From Kigali-Rwanda's capital
Itinerary Overview: 3 Days Congo Gorilla Tour
A Remarkable 3 Days Congo Gorilla tour from Kigali could be the most midrange 3 Days Gorilla trekking safari in Africa. Congo sells the affordable Gorilla trekking permits in Africa and this gives an advantage to travelers who would want to have budget tours. Mountain Gorilla trekking in Congo is at Virunga National Park.
Unfortunately, the country has many times suffered political unrest and therefore a few tourists prefer to visit the country. The security of the country has greatly improved and Gorilla safaris are possible. With a few international flights directly going to the country, most trips to the park start from Kigali International Airport of Rwanda which has daily flights. 
From Kigali-Rwanda, a driver-guide takes you on a road drive across the Goma border of Congo into the country. Remarkable 3 Days Congo Gorilla tour is a great budget trip for the adventurous travelers who want to Gorilla trekking with a Gorilla permit that costs just USD 450 unlike USD 700 in Uganda and USD 1500 in Rwanda.
But wait, let me tell you something:
 Tour Summary
Gorilla trekking in Congo's Virunga National Park
Safari starts and ends in Kigali-Rwanda 
Only activity is gorilla trekking
Tour includes crossing the border with a Congo visa
Minimum age for trip is 15
What you need to know
You must have a Congo tourist visa (we help you with the process)
Pack the right clothing for Gorilla trekking
Tour can be undertaken any time of the year
Cost includes that of the Gorilla permit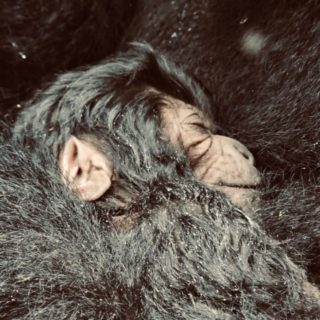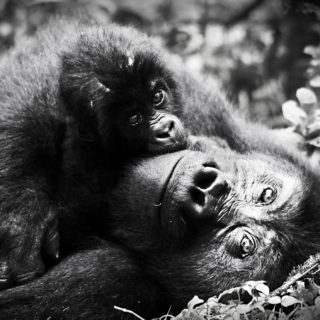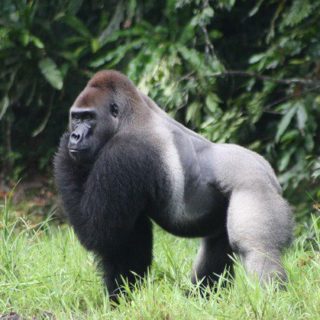 Itinerary highlights: 3 Days Congo Gorilla Tour
Day #1: Arrival, pick up and transfer to Goma in Congo
Day #2: Gorilla trekking experience in Virunga National Park
Day #3: Transfer to Kigali/Kigali international Airport for a departure flight.
What's the real story?:
Detailed itinerary: 3 Days Congo Gorilla Tour from Kigali
Day 1: Arrival, pick up and transfer to Goma in Congo
As soon as you arrive at Kigali International Airport, an allocated safari guide will be there to pick you up for the start of your trip. Your guide will be easily identified as he will have a placard with your name. If the trip is from Kigali the guide will pick you up from the then-current location. 
After introducing himself to you, then the drive will start for the transfer to Goma via the Gisenyi border. The drive to the border lasts about four hours. At the border, you go through clearance and then continue to Goma where you then continue to a lodge where you spend the night.
Meal Plan: Dinner
Accommodation options
Luxury: Mikeno Lodge
Mid-range: Lake Kivu Lodge 
Day 2: Gorilla trekking experience in Virunga National Park
On day 2 of your 3 Days Congo Gorilla Tour – be ready to wake up early to have your breakfast and then go gorilla trekking in the Virunga National Park. The trek start point is at a place named Bukima. As you go for the trek, carry some packed food, water, and your camera equipment. 
You meet the park rangers who will guide you through the forest in a Gorilla trekking activity that takes about 2-8 hours. The trek is dependent on where the Gorilla family you are searching for spent its previous night. If it was further then you will trek longer and vice versa.
When you finally get to see the Mountain Gorilla family, then you are allowed to spend a maximum of 1 hour watching their lifestyle and taking all the memorable photos and videos. After then, you trek back to the start point for a drive back to your hotel. You refresh, relax and have dinner at the lodge where you spend the night of the previous day.
Meal Plan: Breakfast, Lunch, and dinner 
Day 3: Transfer to Kigali/Kigali International Airport for a departure flight.
After breakfast at your hotel, you will embark on a return drive to Kigali. You again cross the border from Goma and then continue to Kigali. Your guide will ensure drop-off at your place of residence in Kigali or at Kigali International Airport for a departure flight. 
Meal Plan: Breakfast and Lunch
End of the 3 Days Congo Gorilla Tour
Cost Inclusions
Congo Gorilla trekking permit 
Accommodation & meals as indicated
4×4 safari vehicle
A professional English speaking knowledgeable driver guide. 
Bottled drinking water on board
Cost Exclusions 
International flights & Visas 
Tips
Drinks
Any changes to the itinerary 
Laundry
Transport 
4×4 safari land cruiser for luxury travelers
4×4 safari van for budget travelers
Safari Route: 3 Days Congo Gorilla Tour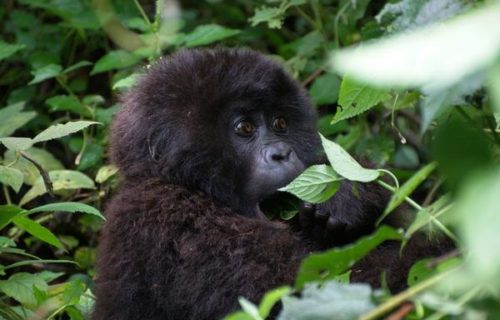 3 Days Congo Lowland Gorilla Trekking Safari for a less strenuous Gorilla trekking tour in Congo. This 3 Day Lowland Gorilla trek is a short itinerary that offers Great experiences trekking the Lowland Gorillas of the Kahuzi Biega National Park.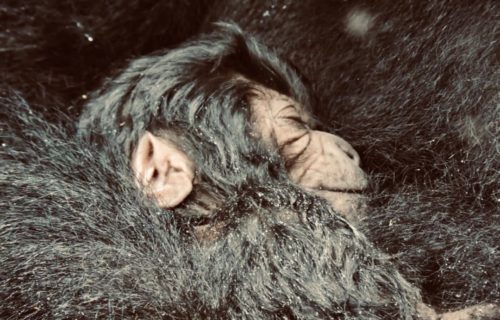 4 Days Congo Gorilla Trek & Nyiragongo Hike from Kigali is the best adventurous tour to Congo for intrepid travelers. If you want to have one of the most amazing experiences like climbing up an active volcano – and spending the night at the summit.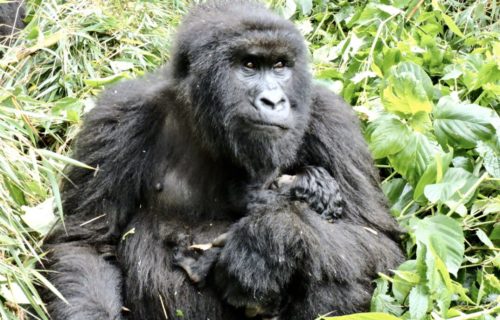 4 Days Congo Double Gorilla Trekking Safari from Kigali to Virunga National Park. Double Gorilla trekking means trekking 2 different Gorilla families on the second and third day which offers chance to know more about the different Mountain Gorilla families.