Gorilla Trekking in Mgahinga National Park, Cost, Tours & Videos
The opportunity to go gorilla trekking in Uganda's Mgahinga National Park is once in a lifetime. The park, which located in the southwest of the nation, is where you may find the endangered mountain gorillas. A briefing from park rangers is followed by a tour into the verdant forest in search of the gorillas as part of the trekking excursion.
Depending on where the gorillas are, the trip may last from a few hours to a whole day. You will have an hour to view the gorillas in their natural environment once you arrive at the gorillas and learn about their mannerisms and social connections. The encounter is priceless and provides a rare chance to interact with the gorgeous mountain gorillas and environment.

Gorilla trekking in the Mgahinga National Park, Uganda
Gorilla Trekking in Mgahinga National Park
The gorilla trekking in Mgahinga Gorilla National Park is similar to that in Bwindi. Around nine in the morning, treks start. The distance you must travel to reach the gorilla family will determine how long the expedition will take. The hour-long encounter takes place at a distance of roughly 7 meters from the gorillas. You return to Park HQ through the forest when the hour has passed, typically arriving there by early afternoon.
There is only one family that has been accustomed to making contact in Mgahinga, despite the fact that gorilla families frequently cross the border from Rwanda to Uganda. Its five silverbacks, two adult females, and three baby gorillas are collectively known as the Nyakagazi group.
After being attacked by a lone silverback in 2004, the family spent the majority of their time on the Rwandan side of the border during that time. They have, however, consistently been present on the Ugandan side since 2012. The Ugandan Wildlife Authority has promised to transfer the treks to Bwindi or refund the money if they move again after permits have been purchased.
The treks to see the gorillas in Mgahinga National Park can be difficult and demanding, just like in Bwindi. You must be emotionally and physically prepared, as well as appropriately dressed. If you get that right, you'll have one of the most unforgettable animal encounters ever.
Our Best Safaris to Mgahinga Gorilla National Park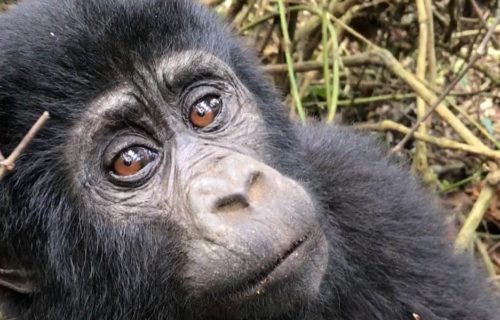 3 Days Mgahinga Gorilla Trekking Uganda and Batwa cultural tour is a Gorilla trekking cultural experience blended short tour to Mgahinga Gorilla National Park.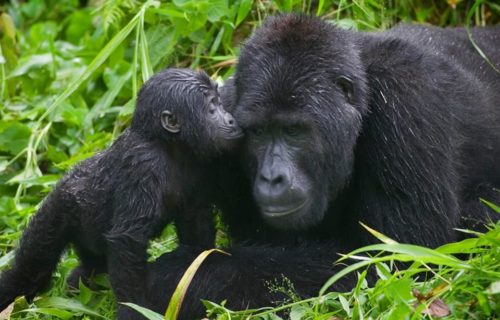 4 Days Gorilla & Golden Monkey Trekking in Uganda is the best tracking short tour to Uganda's perfect gem-Mgahinga Gorilla National Park.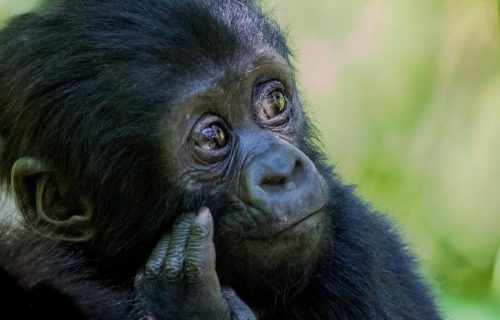 5 Days Gorilla, Golden Monkey Trekking is an amazing activity-filled safari to Mgahinga Gorilla National Park plus the visit to Lake Bunyonyi