5 Days in Mgahinga (Gorillas, Golden Monkey & Lake Bunyonyi)
5 Days in Mgahinga Gorilla National Park
Itinerary Overview: 5 Days in Mgahinga
5 Days in Mgahinga Gorilla National Park combines gorilla, golden monkey tracking plus a Lake Bunyonyi visit.
This 5 Days in Mgahinga includes gorilla trekking and golden monkey tracking as well as an adventure tour to Lake Bunyonyi. Mgahinga Gorilla National Park is the only park and destination in Uganda where travelers can track both Mountain Gorillas and Golden monkeys a reason why the park derived the slogan "where gold meets silver.
From Mgahinga Gorilla National Park after Gorilla and Golden monkey trekking, you will head to Lake Bunyonyi where you relax and have a lot of fun in the deepest lake. Activities that you can do here include, a boat cruise, zip-lining across the lake, a visit to one of the most historic islands, or even swimming in the water since it is bilharzia and crocodile free. 
Lake Bunyonyi has very scenic views that you will sight before returning to Kampala. The start and endpoints for this trip are mainly Kampala-Uganda's capital. However, it can also be customized to suit your place of residence on request.
But wait, let me tell you something:
 Tour Summary
Safari starts and ends in Kampala
Tour can be customized
Activities include Gorilla, Golden monkey trekking and visit to Lake Bunyonyi. 
Transfer by road on a 4×4 safari vehicle
Accommodation before and after trip can be arranged on request at an extra cost
What you need to know
Accommodation is provided as included
Pack the right Gorilla & Golden monkey trekking clothes
Tour is available all year round 
Minimum age for tour is 15 years 
Gorilla permit is included in the cost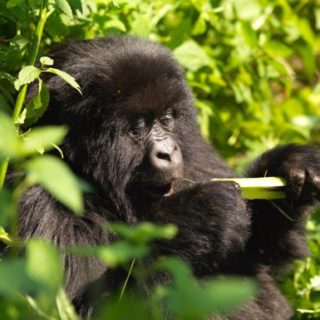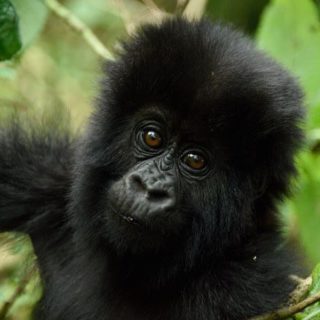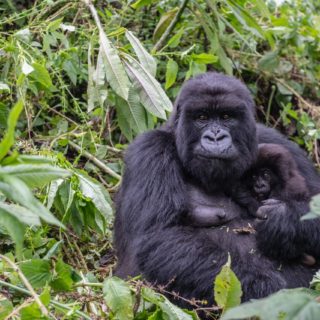 Safari Highlights: 5 Days Mgahinga Safari
What's the real story?:
Detailed itinerary: 5 Days in Mgahinga & Lake Bunyonyi Visit
Day 1: Transfer from Kampala by 4×4 safari vehicle to Mgahinga Gorilla National Park
On the first day of your safari, have early morning breakfast at about 6:00 am and get ready for pick up from your safari guide allocated by Kabira Gorilla safaris. Following meeting and greeting you will embark on the drive by road to Mgahinga Gorilla National Park. 
From when you set off, you will have your first stop after about 80 Km from Kampala at the equator line. Here you have a few experiments and take photos at the world's center line.  You then continue with the drive to south western Uganda and have lunch en-route. 
After lunch the drive continues to Mgahinga with arrival in the evening. On arrival, you check in, have dinner and spend the night at a preferred accommodation facility. It can be budget, mid-range or luxury according to your preference.
Meal Plan: Lunch and Dinner 
Accommodation Options 
Luxury: Mount Gahinga Lodge 
Mid-range: Lake Chahafi Resort
Day 2: Mountain Gorilla trekking in Mgahinga Gorilla National Park
On your 5 Days in Mgahinga – Be ready to get ready early, have breakfast, and then be transferred from hotel to the park headquarters for briefing on trekking guidelines. By 8:00 am the park rangers will take you through the dos and don'ts of Mountain Gorilla trekking in Mgahinga Gorilla National Park. 
After the briefing, you go for Gorilla trekking, a wonderful experience as you walk through the forest inhabited by Mountain Gorillas. The trek takes several hours of time that can't be predicted with about 2 – 6 hours or more and a maximum of 1 hour in the presence of the Mountain Gorillas. You spend this time taking pictures and filming the gorilla lifestyle.
After seeing the Gorillas and spending 1 hour with them, you then walk back to the park headquarters. This is where you are awarded a certificate for completing the trek. From there your driver ensures your transfer to the hotel for relaxation and dinner. 
You spend the night in the previous night's hotel.
Meal Plan: Breakfast, Lunch, and Dinner 
Day 3: Golden monkey trekking and transfer to Lake Bunyonyi
On the third day of the tour, wake up ready to have another hiking experience through the forest, this time in search of the golden monkeys. You visit the forest walking through the bamboo to see the beautiful golden monkeys.
Golden monkeys are amazing to watch during trekking, much more than even gorillas since they leap around the bamboo forest so fast offering very playful and scenic moments to witness. You will take all the most memorable photos of these beautiful golden brown and black patched monkeys. 
After golden monkey trekking, you have lunch and then transfer to Lake Bunyonyi. On arrival, you check-in and relax at the booked hotel. 
Meal Plan: Breakfast, Lunch, and Dinner 
Accommodation Options
Luxury: Arcadia Lodges Lake Bunyonyi
Mid-range: Lake Bunyonyi Eco Resort 
Day 4: Boat cruise and other activities at Lake Bunyonyi
You will be served breakfast at the hotel then after relaxing and go for adventure activities at Lake Bunyonyi. Adventure activities to do at Lake Bunyonyi include zip lining across the lake (for persons below 130 Kgs), and visiting the historical islands on the lake that hold a lot about the traditions of the people who lived in this area. If you love to swim then, take a dive and swim in the deepest lake in Uganda with fresh waters and bilharzia free.
Avid birders can also take this opportunity to watch the many birds around the lake. The word "Bunyonyi" is from the local dialect and refers to small birds. It was named so because of the many small birds around. In the evening, retire to one to lodge for dinner and spend the night as of the previous day. – 5 Days Mgahinga Tour
Meal Plan: Breakfast, Lunch & Dinner 
Day 5: Return drive to Kampala
On the last day, wake up early morning, have breakfast, and then embark on a return drive to Kampala. There won't be any stop for an activity during the drive, however, you will stop for lunch in Mbarara. On arrival in Kampala, your driver-guide will drop you off at your place of residence or hotel. 
Meal Plan: Breakfast and Lunch 
End of the 5 Days in Mgahinga Gorilla National Park
Cost Inclusions
All activity costs as indicated  
Accommodation & meals as indicated
4×4 safari vehicle
A professional English speaking knowledgeable driver guide. 
Bottled drinking water on board
Cost Exclusions 
International flights & Visas 
Tips
Drinks
Any changes to the itinerary 
Laundry
Transport 
4×4 safari land cruiser for luxury travelers
4×4 safari van for budget travelers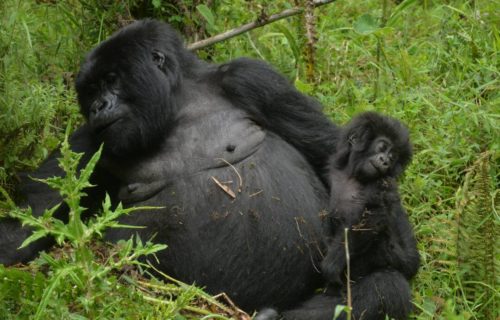 3 Days Gorilla trekking Rwanda is one perfect short Gorilla trekking safari in Rwanda for 3 Days and 2 nights at Volcanoes.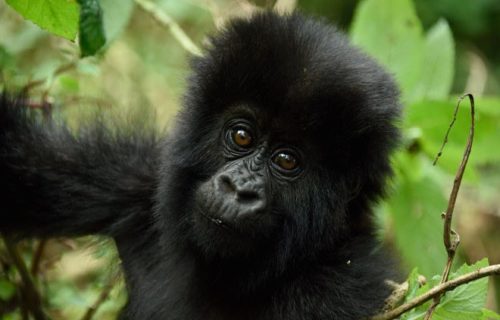 2 Days Gorilla tour Rwanda for a Gorilla trekking experience in a 2 Days 1-night tour. This 2 Day Gorilla Trek Rwanda.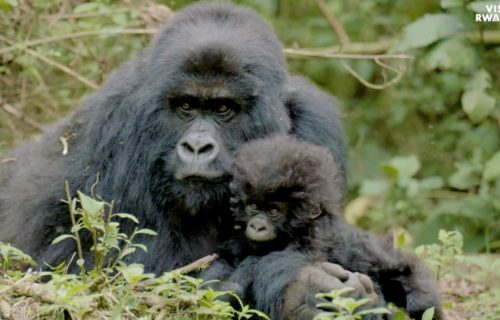 1 Day Gorilla Trek Rwanda is the shortest Gorilla trekking tour in Rwanda lasting just one day starting and ending in Kigali.