3 Day Uganda Gorilla Safari and Batwa Cultural Experience
Itinerary Overview: Gorilla Safari Bwindi and Batwa Cultural Experience
3 Days Uganda Gorilla Safari and Batwa Experience is an amazing well planned short Gorilla trekking safari with a possible Batwa cultural experience. A 3 Days Uganda Gorilla Safari and Batwa is the shortest road safari to Bwindi Impenetrable National Park from Kampala-Uganda's capital.
In this 3 Days Uganda Gorilla Safari and Batwa, one has an amazing Gorilla trekking experience and as well learns about one of the most authentic tribes of Africa, the Batwa pygmies. The Batwa pygmies formerly lived within the forests and are so proud to share their life with tourists now. They do this through music, dance, and drama sessions for tourists in the comfort of their hotels.
3-Day Uganda Gorilla Safari and Batwa starts from Kampala- Uganda's capital and ends in Kampala. Enjoy your 3 Days Uganda Gorilla Trekking and Batwa designed for all traveler types including Luxury Gorilla tours as well as fly-in safaris.
This Uganda Gorilla Safari and Batwa Experience can also be tailor-made to suit your needs, just speak to our expert team at Kabira Gorilla Safaris to enquire how.
Note: You will trek Gorillas either in the Buhoma, Ruhija, Nkuringo, or Rushaga sectors depending on the availability of the Gorilla permit at the time of booking. Accommodation is also dependent on desired facilities or sectors with available permits.
But wait, let me tell you something:
 Tour Summary
Safari starts with pick up and ends with drop off in Kampala/ Entebbe International Airport
Gorilla trekking will be in Bwindi Forest National Park
Batwa cultural experience through drama
A maximum 1 hour will be spent with the mountain gorillas
Transfers will be by a 4×4 safari vehicle
 Accommodation before and after trip can be arranged on request at an extra cost
What you need to know
Accommodation is provided as included 
Pack the right Gorilla trekking clothes
Tour can start any time of the year
Minimum age for tour is 15 years 
Gorilla permit is included in the cost
Itinerary Gallery: Uganda Gorilla Safari and Batwa Experience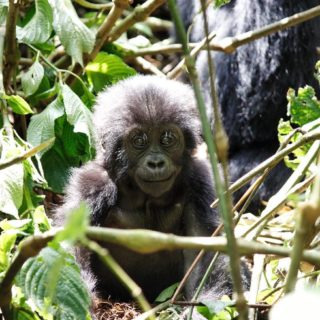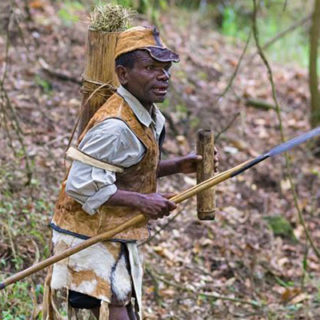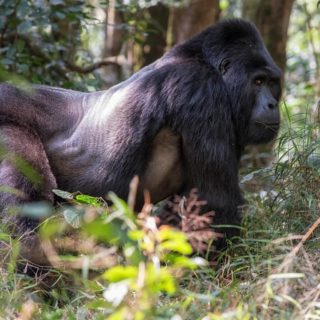 Safari Highlights: Uganda Gorilla Safari and Cultural Experience
What's the real story?:
Day by day Itinerary: Uganda Gorilla Safari and Batwa
Day #1: Transfer by road from Kampala to Bwindi Impenetrable National Park with a stop at the equator
On the first day of your trip, early morning, your safari guide from Kabira Gorilla safaris will pick you up for a transfer to Bwindi Impenetrable National Park. The transfer is by a 4×4 safari vehicle. Your stop at the equator will be just about 80 km from Kampala, you will stop at the equator line for photography and a few geographical experiments at the world's center point.  You then continue with the drive to southwestern Uganda. Lunch is had at a good restaurant in Mbarara. After lunch, the drive continues to the park with your arrival in the evening. You check in, have dinner, and spend the night at a preferred accommodation facility. It can be budget, mid-range, or luxury at one of the 4 trekking sectors booked for trekking.
Meal Plan: Lunch and Dinner 
Day #2: Mountain Gorilla trekking in Bwindi Forest & Batwa Cultural experience
Be ready to wake up early, have breakfast, and get ready for your Gorilla trekking experience. It's expected of you to be at the park headquarters by 8:00 am for a briefing from the park rangers and your driver-guide will ensure the transfer. During the briefing, the park rangers inform trekkers of the dos and don'ts of Gorilla trekking. At this time, you are also allocated a Gorilla family to trek. Each group is trekked by 8 people in most cases depending on the hiking ability. You get to the very dense tropical jungle of Bwindi impenetrable forest for a lifetime adventure. You spend about 2-6 hours or more trekking. However, a maximum of 1 hour is spent in the presence of the Mountain Gorillas watching the family and taking pictures. After 60 minutes of watching the Gorillas, you then walk back to the park headquarters. Here you receive a congratulatory Gorilla trekking certificate. Your guide drives you to your accommodation facility where you relax. In the evening, you will watch the Batwa demonstrate their lifestyle in the comfort of your hotel. They will display how they used to hunt, cook and protect themselves in the forests. Overnight at previous night accommodation.
Meal Plan: Breakfast, Lunch, and Dinner
Day #3: Transfer back to Kampala from Bwindi by a 4×4 safari vehicle with a drop-off at your place of residence
On the last day of your 3 Days Uganda Gorilla Trekking and Batwa Experience, you have breakfast and embark on the 8-9 hours drive back to Kampala. You have lunch en route. Arriving in the evening, your safari guide will ensure drop-off at a preferred destination or hotel. Marking the end of the Gorilla Safari and Batwa Experience.
Meal Plan: Breakfast and Lunch 
End of the 3 Days Gorilla Safari and Batwa Experience
Cost Inclusions
Uganda gorilla trekking permit 
Accommodation & meals as indicated
4×4 safari vehicle
A professional English speaking knowledgeable driver guide. 
Bottled drinking water on board
Cost Exclusions 
International flights & Visas 
Tips
Drinks
Any changes to the itinerary 
Laundry
Transport 
4×4 safari land cruiser for luxury travelers
4×4 safari van for budget travelers
Safari Route: Gorilla Safari and Batwa Cultural Tour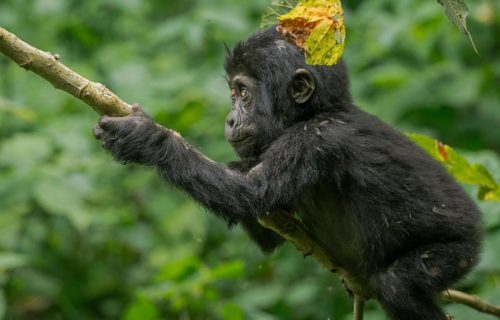 4 Days Double Gorilla Trekking Bwindi isn't only a short Uganda Gorilla trekking safari but double (2 times) Gorilla tracking experience.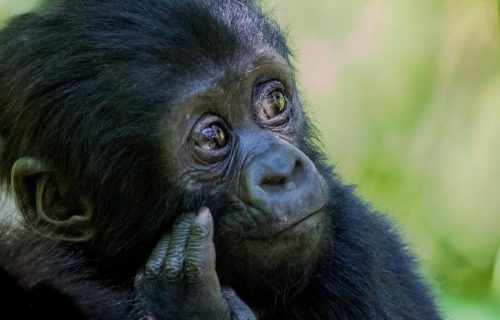 3 Days Mgahinga Gorilla Trekking Safari Uganda is the best short Gorilla trekking safari to Uganda's Mgahinga Gorilla National Park.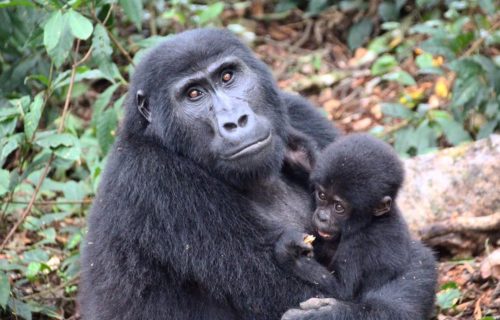 4 Days Gorilla trekking Safari Bwindi & Lake Bunyonyi tour is a memorable Uganda Gorilla trekking tour on Lake Bunyonyi.