All-inclusive 3 Day Mgahinga Gorilla Safari Experience
An inclusive 3 Days Mgahinga gorilla safari is an exclusive silverback gorilla tour to Mgahinga Gorilla National Park.
Itinerary Overview: 3 Day Mgahinga Gorilla Safari
An inclusive 3 Days Mgahinga Gorilla Safari is the best short silverback gorilla tour to Uganda's Mgahinga Gorilla National Park. This is one of the most scenic National Parks in Uganda for watching silverback Gorillas found in southwestern Uganda.
Mgahinga Gorilla National Park is found within the Virunga massif which is a chain of 8 volcanoes. The same area is shared by two other national Parks one being Volcanoes National Park in Rwanda and the other Virunga National Park in Congo.
3 Days Mgahinga Gorilla Safari is the shortest trip for tourists from Kampala-Uganda's capital. 3 Days Mgahinga Gorilla Trekking – Nyakagezi Gorilla family is the only group in the park fully habituated to Gorilla trekking.
According to 3 Days Mgahinga Gorilla trekking safari, Uganda starts from Kampala from your place of residence by a knowledgeable driver guide. The first and last days are meant for the drive to and from the park and the second day for Gorilla trekking.
But wait, let me tell you something:
 Tour Summary
Safari starts and ends in Kampala
Gorilla trekking at Mgahinga Gorilla National Park
A maximum 1 hour will be spent with the Mountain Gorillas
Road safari by a 4×4 safari vehicle
 Accommodation before and after trip can be arranged on request at an extra cost
What you need to know
Accommodation is provided as included 
Pack the right Gorilla trekking clothes
Tour can start any time of the year
Minimum age for tour is 15 years 
Gorilla permit is included in the cost
Itinerary Gallery: 3 Days Mgahinga Gorilla Safari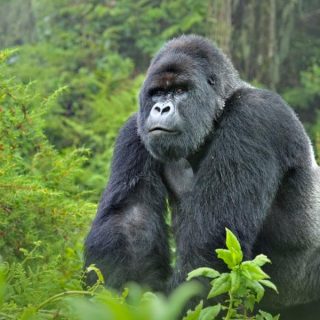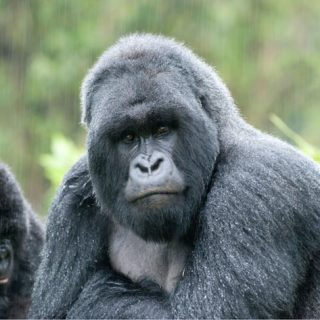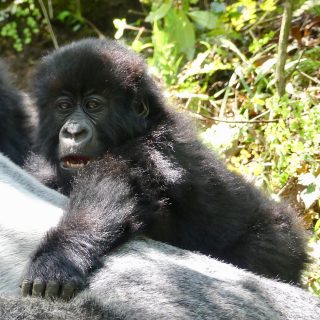 What's the real story?:
Day by Day itinerary of the 3 Days Mgahinga Gorilla Safari
Day 1: Transfer by 4×4 Safari vehicle to Mgahinga Gorilla National Park
Early morning, your safari guide from Kabira Gorilla Safaris will pick you up for a transfer by road to Mgahinga Gorilla National Park. After meeting and greeting at your place of residence or hotel within Kampala, the drive starts. The trip may start as early as 6:00 am.
Just about 80 Km from Kampala, you will stop at the equator line for photography.  You then continue with the drive to southwestern Uganda. Lunch is had at a good restaurant in Mbarara.
After lunch, the drive continues to the park with your arrival in the evening. You check in, have dinner and spend the night at a preferred accommodation facility. It can be budget, mid-range, or luxury.
Meal Plan: Lunch and Dinner 
Accommodation Options 
Luxury: Mount Gahinga Lodge 
Mid-range: Lake Chahafi Resort
Budget: Golden Monkey Lodge 
Day 2: Gorilla trekking in Mgahinga Gorilla National Park
Early morning after breakfast, you will be heading out for your lifetime Gorilla trekking experience. Your driver will drive you to the park headquarters. By 8:00 am the park rangers will take you through the dos and don'ts of Gorilla trekking. 
Gorilla trekking is such a wonderful experience as you walk through the jungles of this little gem. The trek takes a nonpredictable amount of time at least 2 hours or more and a maximum of 1 hour in the presence of the mountain Gorillas. You spend this time taking pictures and filming the Gorilla lifestyle.
After seeing the gorillas and spending 1 hour with them, you then walk back to the park headquarters. This is where you are awarded a certificate for completing the trek. From there your driver ensures your transfer to the hotel for relaxation and dinner. 
You spend the night in the previous night's hotel.
Meal Plan: Breakfast, Lunch, and Dinner 
Day 3: Return to Kampala by road
On the last day of your 3 Days Mgahinga Gorilla safari, you have breakfast and embark on the 8-9 hours drive back to Kampala. You have lunch en route.
Arriving in the evening, your safari guide will ensure drop off at a preferred destination or hotel. Marking the end of the 3 Days Gorilla trekking safari in Uganda.
Meal Plan: Breakfast and Lunch 
End of the 3 Days Mgahinga Gorilla Safari
Cost Inclusions
Uganda gorilla trekking permit 
Accommodation & meals as indicated
4×4 safari vehicle
A professional English speaking knowledgeable driver guide. 
Bottled drinking water on board
Cost Exclusions 
International flights & Visas 
Tips
Drinks
Any changes to the itinerary 
Laundry
Transport 
4×4 safari land cruiser for luxury travelers
4×4 safari van for budget travelers
Safari Route: 3 Days Mgahinga Gorilla Safari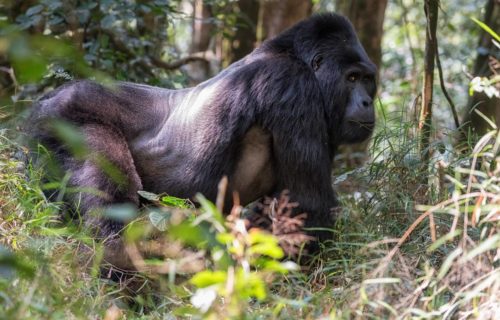 3 Days Uganda Gorilla Trekking Safari to Bwindi National Park at Uganda gorilla trekking cost, starting from $1790pp.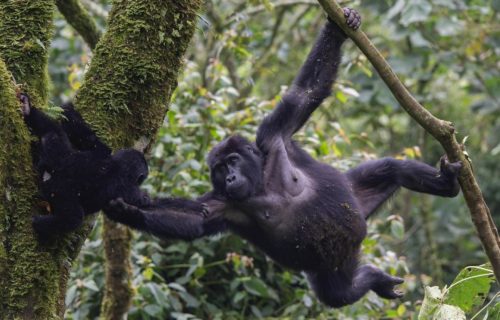 4 Days Mgahinga Gorilla Safari & Golden Monkey Trekking Tour is the perfect gem-Mgahinga Gorilla National Park.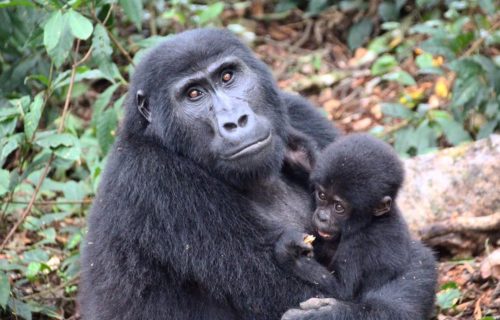 The Gorilla and Chimpanzee Trekking in Uganda will take you to Bwindi for Gorilla & Chimpanzee Trekking in Kibale.