Things To Do in Mgahinga National Park (Activities & Attractions)
Mgahinga Gorilla National Park is located in the wonder-filled hamlet of Kisoro, amidst the magnificence of three of the Virunga Volcanoes. The Park is rightfully referred to be the location where Gold meets Silver because of its mixture of rain and bamboo forests, golden monkeys, and silverbacks. From Entebbe to the Kisoro airfield, you can go by car or fly to get to the park.
Mgahinga Gorilla National Park, which is bordered to the south by Rwanda and to the west by the Democratic Republic of the Congo, issues a subdued invitation to venture beyond these boundaries. Its position is especially ideal for travelers coming from Rwanda or departing from the Park, as it is close by. At Mgahinga, amidst the picturesque scenery and exciting activities.

Mgahinga Gorilla National Park | Uganda
List of Things to do in Mgahinga Gorilla National Park
Kabira Gorilla Safaris picks out the top 5 things to do in Mgahinga Gorilla National Park.
Gorilla Trekking
Gorilla trekking in Mgahinga is similar to that in Bwindi. Around nine in the morning, treks start. The distance you must travel to reach the gorilla family will determine how long the expedition will take. The hour-long encounter takes place at a distance of roughly 7 meters from the gorillas. You return to Park HQ through the forest when the hour has passed, typically arriving there by early afternoon.
There is only one family that has been accustomed to making contact in Mgahinga, despite the fact that gorilla families frequently cross the border from Rwanda to Uganda. Its five silverbacks, two adult females, and three baby gorillas are collectively known as the Nyakagazi group.

Mountain Gorilla Trekking | Uganda | Mgahinga Gorilla National Park
Golden Monkey Tracking and Habituation
Large, curious, and cheeky old world monkeys known as "golden monkeys" can be seen in the bamboo zone of the Virunga Volcanoes. Their black limbs, crown, and tail-end contrast sharply with their bright orange-gold body, cheeks, and tail.
In search of food, the monkeys roam the bamboo forest. They don't stop their foraging or fun interactions because they are accustomed to human presence. The hike, which is strenuous but typically not as difficult as tracking gorillas, is found above 2,500 meters. Both the basic walk with an hour of interaction and the habituation trek, where you spend significantly more time on the mountain with the research team, are options.

Golden Monkeys Mgahinga Gorilla National Park, Uganda
Birding for Albertine Rift Endemics
White Starred Robin, Greater Double-collared Sunbird, Rwenzori Turaco, Rwenzori Batis, Shelly's Dusky Crimsonwing, Archer's Robin Chat, Olive Pigeon, Black-headed Waxbill, Streaky Seedeater, Western Green Tinker bird, Brown-crowned Tchagra, Bronze Sunbird, Black-headed Waxbill, and Streaky Seedeater, Handsome Francolin, Kivu Ground Th Some of the bird species found at Mgahinga Gorilla National Park, which is said to have about 180 bird species, including the Malachite Sunbird, Cape Robin, White-starred Robin, Brown Woodland Warbler, Striped Breasted Tit, Malachite, and Scarlet-tufted Sunbirds. In this park, you can go bird watching any time of year. You may get a nice list of the endemics of the Albertine Rift here, especially on the gorge route. Carry a packed lunch because you should be prepared to bird all day.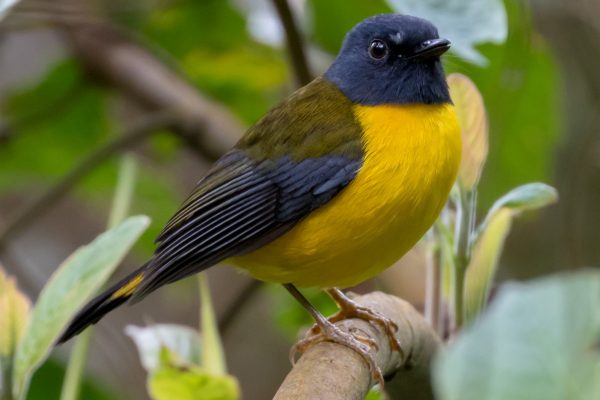 Batwa Trail Experience
The Batwa or African pygmies lived and prospered in these forests and mountains as hunters and gatherers before the region on which mgahinga gorilla national park was designated for use as a gorilla national park. They were later relocated, although some of them remain in the area around the park to work as porters and guides in the tourism sector. They are also entitled to a share of the tourism revenue, and a gratuity for the services of their guides is always appreciated. An exercise called a "Batwa trail experience" will walk you through their evolution over time. A wonderful spot to begin is the Garama Cave, a particularly sacred location in Batwa history. They were able to hide from the Bantu invasion many years ago in this cave. The Batwa prefer to be at home, whether it be in the east or the west, as seen by the ease with which they move through the forest and glide uphill.

Batwa Trail in Mgahinga Gorilla National Park
Volcano Hiking or Mountain climbing
Your eyes will not be able to escape the three volcanoes that make up Mgahinga Gorilla National Park's scenery. They are a component of the Virunga Ranges, which are located in Uganda, Rwanda, and the Democratic Republic of the Congo. Sabinyo, Gahinga, and Muhavura, the names given to these mountains, respectively, literally translate to "old man's teeth," "pile of stones," and "guide," respectively. The tallest of them all, Mount Muhavura, has the benefit of providing a vantage point from which to view the other Virunga Mountains. Given that it guides one to the remaining mountains in the ranges and can be seen from as far away as Kisoro Town, it is appropriately dubbed the guide.

Volcano Climbing in Mgahinga Gorilla National Park
Our Best Safaris to Mgahinga Gorilla National Park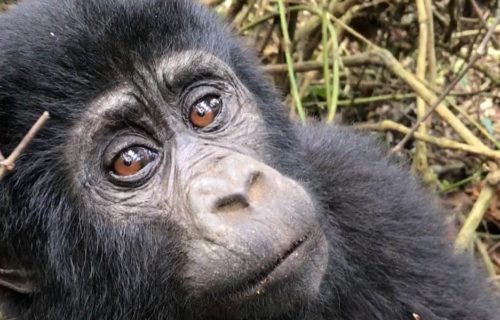 3 Days Mgahinga Gorilla Trekking Uganda and Batwa cultural tour is a Gorilla trekking cultural experience blended short tour to Mgahinga Gorilla National Park.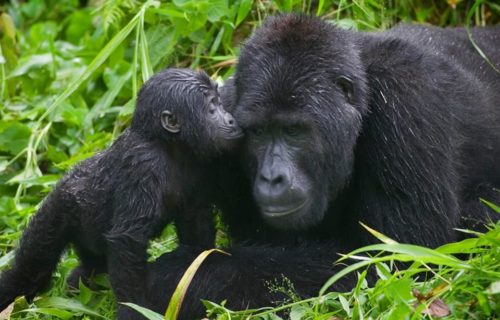 4 Days Gorilla & Golden Monkey Trekking in Uganda is the best tracking short tour to Uganda's perfect gem-Mgahinga Gorilla National Park.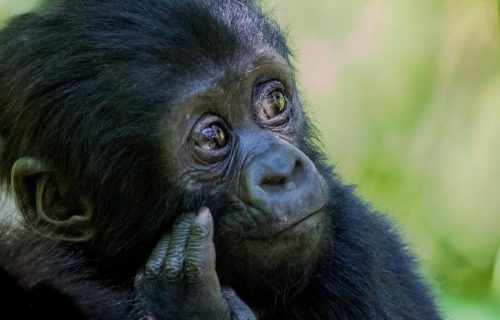 5 Days Gorilla, Golden Monkey Trekking is an amazing activity-filled safari to Mgahinga Gorilla National Park plus the visit to Lake Bunyonyi