Congo Safari Cost -Budget Gorilla Trekking Congo Tours
The cheapest way of having a Congo Gorilla safari is by choosing budget Gorilla trekking Congo. Gorilla trekking permits in Congo are the cheapest in Africa at just 450 USD compared to 1,500 USD and 700 USD for Rwanda and Uganda respectively.
Budget Gorilla safaris in Congo can be undertaken on short Gorilla trips or during Long Gorilla trekking holidays.
It's a fact that during this trip you stay in the budget or basic accommodation facilities and use low price safari vehicles. 
For a cheap or affordable Gorilla tour to Congo, it is also recommended to travel in the low season.
During this time permits are on discount and therefore can be much more affordable. We do all the arrangements for budget travelers and can give advice on how to travel budget for the Gorilla trek.

Mountain Gorilla Trekking In Virunga National Park, Congo DRC
Budget Congo Gorilla Tours
To help you better plan here are some of our well planned itineraries for short and long tours. Choose from these itineraries below and select which suits your budget best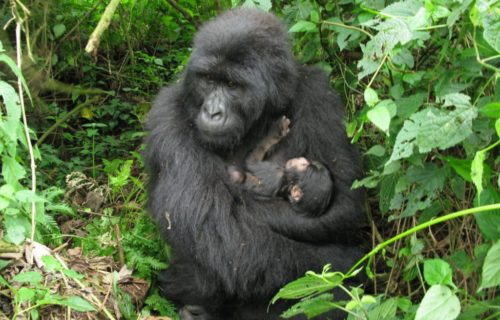 3 Days budget Congo Gorilla Trekking from Kigali could be the cheapest 3 Days Gorilla trekking safari in Africa. Congo sells the cheapest Gorilla trekking permits in Africa and this gives advantage to travelers who would want to have budget tours.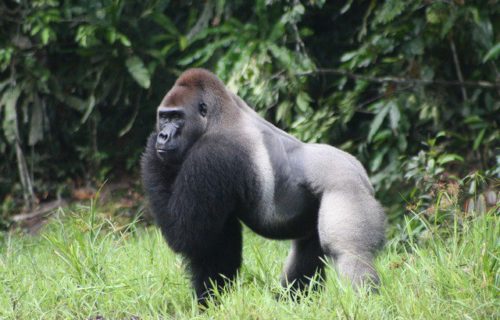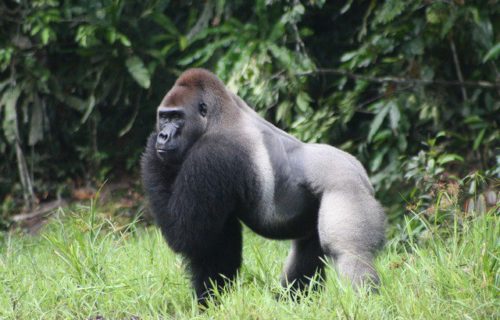 4 Days Lowland Gorilla Trekking Congo offers less strenuous Gorilla trekking tour experiences in Congo. This 4 Days Lowland Gorilla trek is a short Congo Gorilla safari itinerary that offers great experiences trekking the Lowland Gorillas.