Bakiga and Batwa Peoples Cultural Experience
The people of Uganda are immensely different. Numerous of its smaller people groups still preserve distinct cultural identities that have evolved over generations. And many invite curious outsiders to spend the day with them learning about their way of life and traditions. You may choose to participate in a Bakiga or Batwa Cultural Experience, depending on the gorilla trekking area you visit.

The Batwa: Ugandan People of the Forest
The Bakiga Cultural Experience
You can go to a Bakiga community if you go to the Nkuringo or Buhoma sectors. Several centuries ago, the Bakiga (or Kiga) people moved from present-day Rwanda to what is now southern Uganda. They converse in Rukiga, a Bantu language. They are renowned for being quite welcoming, for having lovely terraced farms, and for having a lot of energy. Their traditional dance is quite physically demanding and involves plenty of hopping and pounding.
The Batwa Cultural Experience
Staying in Bwindi's Ruhija or Buhoma sectors will provide you the chance to visit a Batwa community for a cultural experience. The Batwa are little hunter-gatherers from the rainforest who have inhabited the area for countless years. Through the expansion of agriculture, the modernization of Uganda, and (unfortunately) the creation of Bwindi, their culture, homeland, and very survival have come under attack.
A Batwa Cultural Experience benefits these disadvantaged people while also being very gratifying for tourists who are interested in discovering other cultures. The community you visited explains to you how they still hunt, construct fires, and more in their customary manner. It is an incredibly unique experience to hear them sing and perform traditional instruments. To ensure that your money supports the Batwa community, only participate in official tours sponsored by the United Organization for Batwa Development in Uganda, the Uganda Wildlife Authority, or the Batwa Development Programme.
Best Cultural Experience Safaris
3 Days Gorilla Trekking & Batwa Culture Experience in Uganda, one has an amazing Gorilla trekking experience and as well learns about one of the most authentic tribes of Africa, the Batwa pygmies.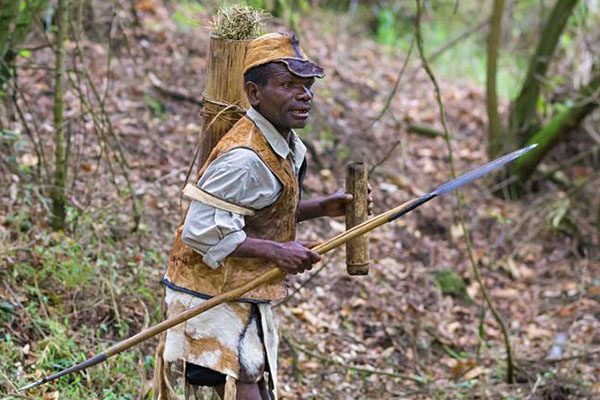 Be the first to Book a Silverback Gorilla Tour blended with Batwa cultural tour. Enjoy an exclusive silverback gorilla tour in Mgahinga Gorilla National Park plus the cultural experience.