A Detailed Guide To Explore Uganda, Discover Uganda (The Pearl of Africa)
Uganda is a lovely and entertaining place! Uganda is a very nice country with a very conducive climate, favorable weather for all visitors and residents alike, good and green vegetation that attracts people, and wild animals in national parks such as lions, elephants, buffalos, zebras, giraffes, waterbucks, rhinos, leopards, and many others, beautiful landscapes to name a few. This leads to Uganda being dubbed the "Pearl of Africa" by Sir Winston Churchill, and it also highlights the reasons why you should Explore Uganda in 2023, putting it on your bucket list for this year.
The following are some of the reasons why you should Explore Uganda in 2023.
The Gorilla Trekking Experience in Uganda

Explore Uganda or Discover Uganda in 2023 First and foremost, there is the gorilla trekking experience in Uganda, which has drawn many visitors from countries such as Congo, Rwanda, Tanzania, and Kenya. This is one of the activities that all of the clients that come here like and remember. Trekking takes place in Bwindi Impenetrable National Park and Mgahinga National Park.
However, most trekking is done at Bwindi because it has the most gorillas and is also the closest national park to Kampala. Trekking for gorillas in Bwindi is divided into four sections, depending on which lodge you stay at. Bwindi Impenetrable National Forest is divided into four sectors: Buhoma, which has only four habituated gorilla families ready for trekking, Nkuringo, which has three habituated gorilla families ready for trekking, Rushaga, which has six habituated families ready for trekking, and Ruhija, which has four habituated families.
The trek begins very early in the morning with a briefing at the headquarters from a qualified tour guide who explains the rules and restrictions of hiking gorillas in the jungle. Knowing all the rules, such as do not mimic the gorillas once you arrive, do not come next to or too close to them because you might catch a cold from them, do not feed them, do not litter anywhere you come across the gorillas, do not dispose of your waste products but make sure you dig a deep hole and bury them to avoid the gorillas scratching and stepping in them, avoid making noise, and so many others, you are allowed to enter the jungle.
Because gorilla families graze from a distance, an experienced game ranger will accompany you into the bush, tracking the gorillas' foot tracks as they graze. Once you've located these primates, you'll have more than an hour to spend with them having fun and getting acquainted with their behavior. Explore Uganda – The gorilla trekking permit in Uganda is 700 dollars cheaper than in other countries, such as Rwanda, which is 1500 dollars.
Lion trekking in Queen Elizabeth National Park
The most feared animals in the jungle are lions. Because of their bravery and dread of all the other great five animals in the jungle, these were given the appellation "King of the Jungle." Lion trekking takes place in Queen Elizabeth National Park, primarily in the Ishasha sector. This is the only place in the world where we can see unique tree-climbing lions, which are exclusively found in Uganda. This makes Uganda the best spot to visit before considering other countries. When hiking the tree-climbing lions in Queen Elizabeth National Park, a small group of people is required to ensure that the journey is completed flawlessly and that everyone is satisfied.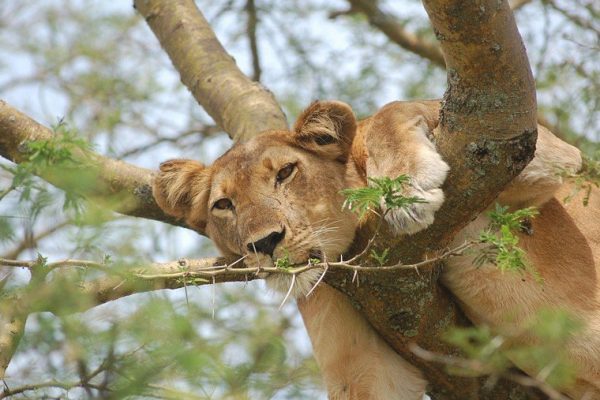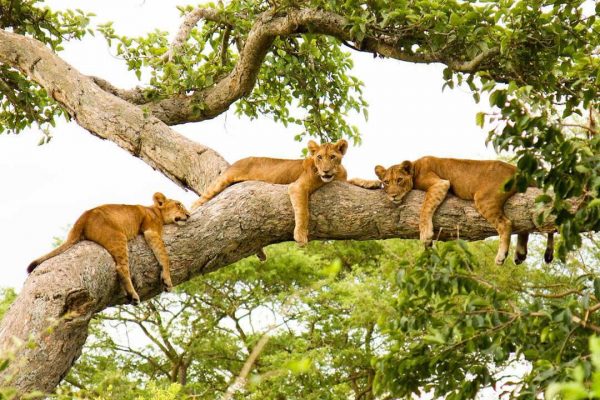 Diverse Cultures and People.
Uganda is a very fortunate country with numerous magnificent cultures that anyone from a different foreign country would come to observe. To name a few, the bakiga, bagisu, banyankole, lango, Samia, and Karamojong cultures exist in Uganda. All of the cultures mentioned above have distinct ways of behaving and eating. They also have their own cultural attire that they always wear during their traditional ceremonies' entertainment, spiritual activities, and so on.
African Savannah Game Drives
The gem of Africa is the only country that has savannah plains that fade and somehow dry up during the wet season, which is not found in any other vegetation in Uganda's parks. A variety of national parks and reserves offer game drives in the savannah plains, which is where most animals spend their time grazing. The wildlife drives are done in the mornings and late evenings because this is when most animals move closer to their homesteads and inhabitants' woodland, giving the passengers a chance to see them closer than during the day when they are grazing far in the jungle.
Game drives are typically conducted in primate parks such as Bwindi National Park, Mgahinga Gorilla National Park, and Queen Elizabeth National Park. There are, however, additional parks where game drives are conducted, such as the Murchison Falls National Park and the Kiepo National Park, to name a few. During the game drives, you will encounter a variety of animal species such as lions, leopards, elephants, buffaloes, rhinos, and many more. Furthermore, you will be able to witness many bird species such as the African green pigeon, African harrier hawk, crowned hornbill, and enormous kingfisher.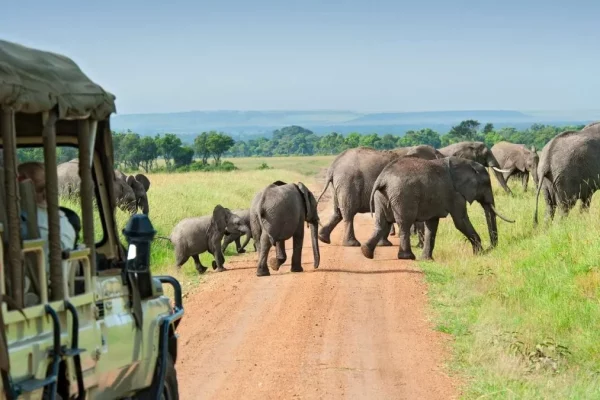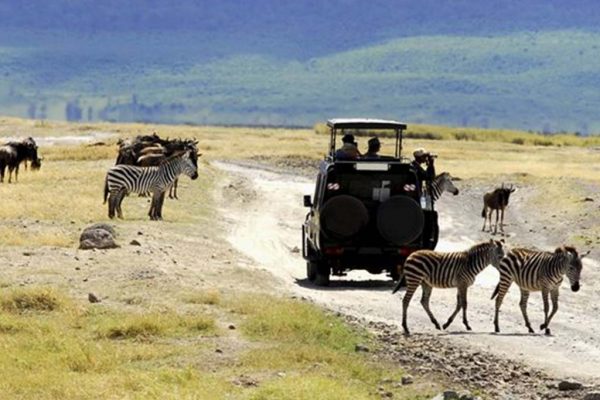 The Big five Animals in Uganda
These are the creatures that have drawn the most number of visitors to Uganda. Elephants, lions, leopards, rhinoceros, and buffalos are among these animals. These can be seen in Queen Elizabeth and Murchison Falls National Parks, to name a few. More specifically, you can travel deep inside Queen Elizabeth and view the chimps in the Kyambura gorge, which has also drawn a large number of visitors.
Explore the Nile River
Uganda boasts the world's longest Nile River, which is why it is recognized as the Nile's source. This river is known to run for 6693 kilometers. White river rafting, boat cruises, water bugging, bungee jumping, sport fishing, and jet boating are just a few of the activities available here. All of these will entice clients to look for Uganda.