Watch Gorillas in the Mist True Story | The Adventure of Dian Fossey
Gorillas in the Mist: The Adventure of Dian Fossey – watch Gorillas in the Mist in Uganda and Rwanda. Gorillas in the Mist is a True Story.
Watch Gorillas in the Mist True Story – The Virungas and the Bwindi Impenetrable Forest are the world's last refuge for the mountain gorilla (Gorilla gorilla beringei) Mountain gorillas are among the rarest of four sub-species of gorillas found only in the dense forests of central and western Africa. Only about 700 individuals remain – more than half of them living among these often-misty volcanic mountains.
The Virungas mountain gorilla population is about 380 individuals (2003 census) and the Bwindi population is about 320 individuals (2002 census). Humans now occupy the space between these two highland parks, and there are no known interactions between the two gorilla populations despite the that they are separated by less than 550 km.
Mountain gorillas (apes) and three monkey species, including the rare golden monkey, occur in the Virungas. Golden monkeys are highly endangered and can only be found in forests surrounding the Virungas' steep mountains.
Living in these isolated mountains. These communities of apes and monkeys are good examples of specialized adaptation – living, reproducing, and dying within a relatively small population in a small area. For us, they are exotic inhabitants of the land-locked islands.
Packages: Watch Gorillas in the Mist in Uganda and Rwanda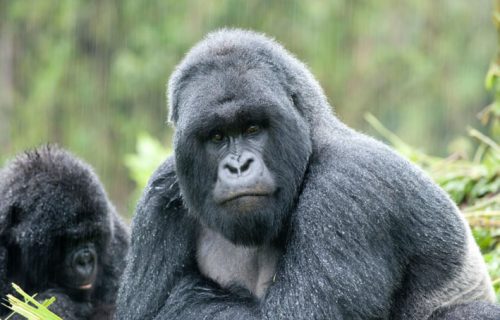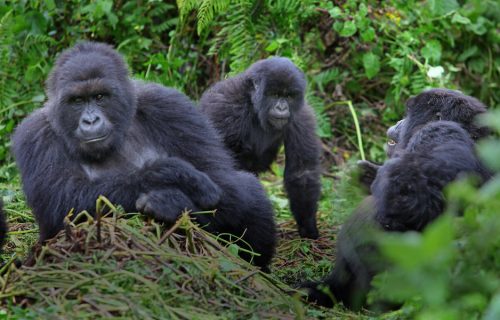 4 Days Gorillas and Golden Monkeys Tracking is the best tracking short tour to Uganda's perfect gem-Mgahinga Gorilla National Park.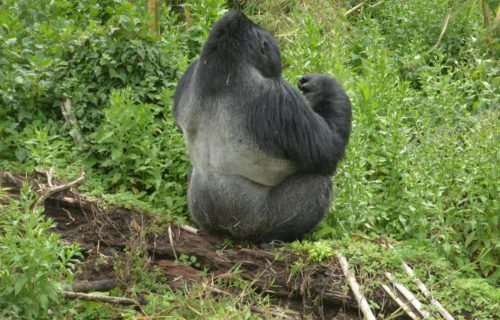 1 Day Gorilla Trek Rwanda is the shortest Budget One Day Gorilla trek Rwanda starting from Kigali or Musanze, Rwanda lasting just one day.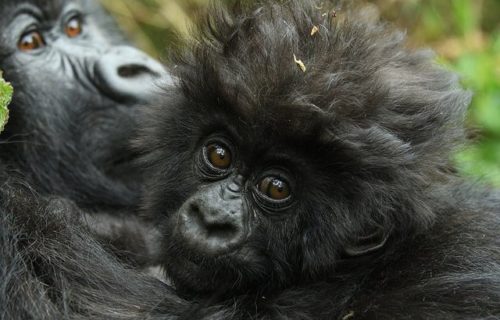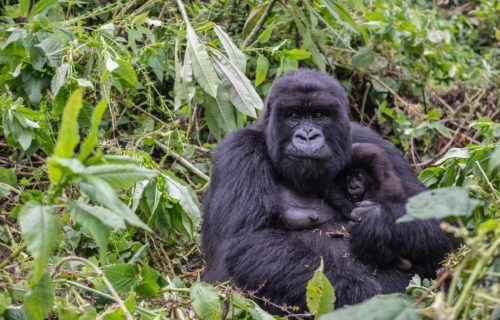 Book an Accessible 3 Day Rwanda Gorilla Safari Package customized with a hike to Dian Fossey's grave for a memorial visit.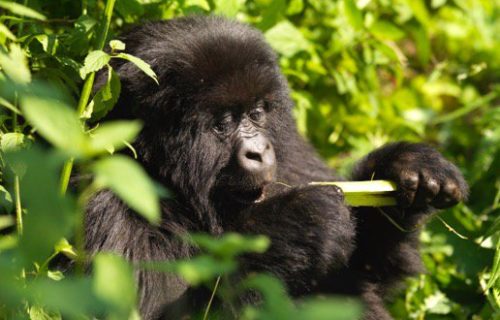 4 Days Rwanda Gorilla trekking safari and Golden monkey trekking tour is such a memorable one that goes beyond just watching Mountain Gorillas in the mist.