1 Day Gorilla Trekking Uganda, Permit Cost, Reviews & Videos
Itinerary Overview: 1 Day Gorilla Trekking Uganda
1 Day Gorilla Trekking Uganda, Permit Cost, Reviews & Videos – The Perfect Budget Itinerary 1 Day Gorilla Trekking Uganda starting from Kigali, Kabale, or Kisoro. both (Kabale and Kisoro) are located on the beautiful outskirts of Bwindi Impenetrable National Park. The one-day gorilla trekking in Uganda includes one gorilla permit at a cost of $ 700 per person, which will be included in the final price. This Bwindi Impenetrable National Park was established in 1993 and has a total area of 33 square meters. It is home to four habituated gorilla groups: Habinyanja, Mubare, Nkuringo, and Rusengura. Furthermore, the park is home to 12 gorilla families that tourists can trek through. Over 120 mammals, 27 species of chameleon, 348 bird species, 220 butterflies, and a variety of flora are found in Bwindi Impenetrable National Park, including 1000 flowering plants, 163 trees species, 104 species of ferns, and many others. The most common birds found here are horn birds and turacos. Mountain gorillas, colobus monkeys, and chimps are among the most common primate species found here.
Duration: 3 hours to 5 hours
Tour Type: Private
Best Time: All Year thought
Note: In the Itinerary we highly recommend tracking gorillas in Mgahinga Gorilla National Park; 
 Tour Summary
Safari is by flight & 4×4 Luxury land cruisers 
Gorilla trekking will be in Bwindi Forest National Park
A maximum 1 hour will be spent with the Mountain Gorillas
Accommodation before and after trip can be arranged on request at an extra cost
What you need to know
Accommodation is provided in Luxury/MidRange/Budget Lodges. 
Pack the right Gorilla trekking clothes
Tour can start any time of the year
The minimum age for the tour is 15 years 
A gorilla permit is included in the cost
Itinerary Gallery: 1 Day Gorilla Trekking Uganda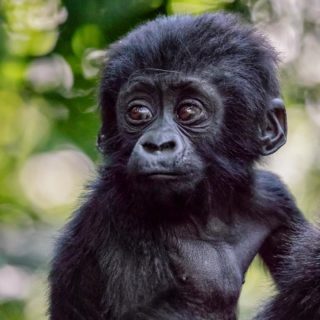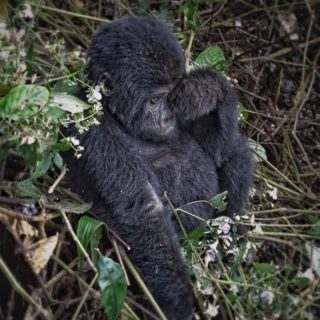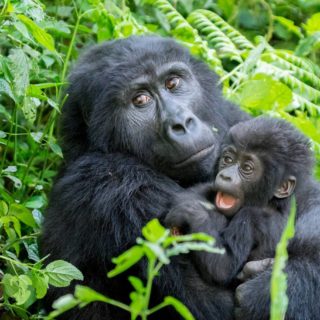 Safari Highlights: 1 Day Gorilla Trekking Uganda
Day #1: Transfer from Kigali, Kabale, or Kisoro to Bwindi Impenetrable National Park.
What's the real story?:
Itinerary Details: One Day Gorilla Trekking Uganda
Day 1: Transfer from Kigali, Kabale, or Kisoro to Bwindi Impenetrable National Park.
After an early breakfast, your driver-guide will pick you up from your hotel in Kabale or Kisoro at 6:00 a.m. Transfer to the mighty Bwindi Impenetrable National Park, where you will arrive at the park headquarters at the time of the briefing, after which you will be grouped in a group of 8, though depending on the season, only 2 or 3 or 4 trackers may trek; this is based on the season, be advised to carry enough water for drinking as well as enough snacks or packed lunch because the trek is so strenuous and can take from one to eight hours depending on how these endangered giants move within Bwindi National Park.

FACE TO FACE WITH SILVERBACK GORILLAS IN UGANDA
You will be accompanied by park rangers to the rainforest to begin your search for mountain gorillas. Trekking can be difficult at times, so a walking stick is recommended. It also necessitates the presence of someone who is physically fit and strong. The trekkers should also bring raincoats and boots because the weather is unpredictable and constantly changing. You will also need to pay $10 to have porters assist you with your luggage.
Your rangers will guide and show you how to handle and behave with the gorillas as soon as you come face to face with them, primarily by standing 6 meters away from them as you enjoy viewing them. It's impossible to predict how long the journey will take because it is mostly determined by the movement and location of the gentle giants. Immediately after the trek, return to the park headquarters and rejoin the road that leads to Kabale or Kisoro.
End of the 1 Day Gorilla Trekking Uganda
Cost Inclusions
Uganda gorilla trekking permit
Accommodation & meals as indicated
4×4 safari vehicle
A professional English speaking knowledgeable driver guide.
Bottled drinking water on board
Flight fees
Activity fees
Cost Exclusions
International flights & Visas 
Tips
Drinks
Any changes to the itinerary 
Laundry
Transport 
4×4 safari land cruiser for luxury travelers
4×4 safari van for budget travelers
Safari Route: One Day Gorilla Trekking Uganda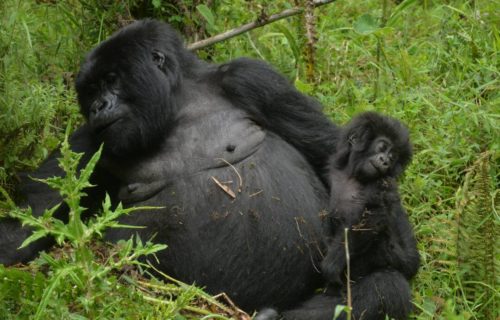 3 Days Uganda Gorilla Trekking Safari to Bwindi National Park at Uganda gorilla trekking cost, starting from $1790pp.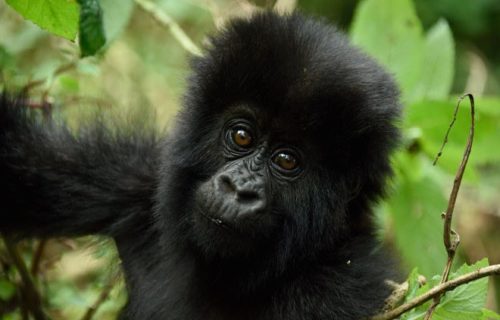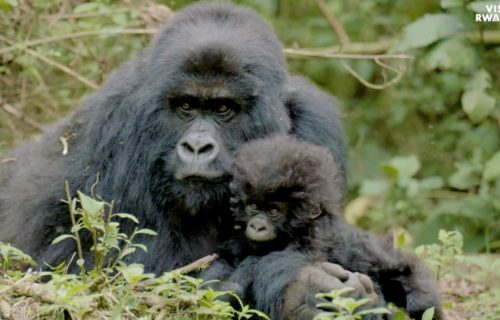 1 Day Gorilla Trek Rwanda is the shortest Gorilla trekking tour in Rwanda lasting just one day starting and ending in Kigali.