Accommodation in Mgahinga National Park (Where To Stay)
Where to stay in Mgahinga Gorilla National Park – Safari lodge or Accommodation in Mgahinga Gorilla National Park; Mount Gahinga Lodge, Chameleon Hill Lodge , Lake, Mutanda Resort, Amajambere Iwacu Community Camp.
Where to stay on your Gorilla trekking Safari to Mgahinga gorilla National Park – Accommodation in Mgahinga Gorilla National Park. Mgahinga Gorilla National park is a strictly protected safari destination and features a wide range of Safari Lodge options that range from Luxury –Mid –Range –Budget.

Get Ready To Fall In Love At Lake Mutanda Chameleone Hill Lodge
Accommodation in Mgahinga Gorilla National Park
Where to stay and lodges in Mgahinga Gorilla National Park – Being a famous tourist destination for travelers who visit the national park for various reasons like.
Mutanda Lake Resort
Mutanda Lake Resort is one of the coolest places to play or stay, with the perfect cool breath-taking air and great views of the islands, fishermen.
Mutanda Lake Resort has pocket-friendly accommodation options and is located about 14 kilometers drive off Kisoro town. This accommodation facility derives its name from the beautiful Lake Mutanda which composes of the distinct islands that make it a few most perfect tourist sites in Uganda because of the scenic view from the lake.
Mount Gahinga Lodge
Mount Gahinga Lodge is a luxury facility that sits just at a close of the park entrance making it the best option for you to trek this
endangered mountain gorilla in its inhabitants and golden monkeys as well as participating in other different exhilarating activities such as Volcano hiking, the Batwa heritage, birding, nature walks mentioned but few.
This lodge features a living room fully equipped with a warm central fire and an outside terrace together with a luxurious sunroom that connects the living room to complete the tranquil and open style.
It has well renovated Banda thus providing the best luxury facility in the area. All rooms are made equal with fireplaces together with an en-suite bathroom, flush toilet, showers, and others. The Bandas are easily outreached through a short walk via beautiful gardens.
The main facilities that make this lodge classic and comfortable play of stay include; Open fireplace, restaurant, and bar, outdoor sitting area, solar power, sunroom, and laundry services.
Mucha Hotel Kisoro
The hotel is a mid-range lodging facility with comfortable amenities good for night overstay. It lies suitably along the banks of River Mucha and provides perfect breath-taking views of its surroundings and beautiful flora.
Mucha Hotel is located about six kilometers off from Kisoro town and provides gainful views of the Volcanoes as well as River Mucha.
Hotel Review
The hotel is composed of 10 en-suite bed rooms-single, double, and twins.
It is also featured with a stable restaurant with professional chefs, a garden area with banana trees, a lounge, bar, coffee, and a private vegetable plantation, and others.
Kisoro Tourist Hotel
The hotel has got some amazing and comfortable amenities, lies within Kisoro town, and provides pocket-friendly accommodation, with self-contained rooms has options.
Kisoro Tourist Hotel offers a lounge, sauna, restaurant, conference facilities, gift shop, steam bath, bar, internet access, fitness room, fireplace, laundry among others. Kisoro Tourist Hotel is one of the most comfortable plays of stay for visitors on their gorilla trekking safari in Mgahinga Gorilla national park.
Travelers' rest hotel –Kisoro
Travelers' rest hotel is also a midrange accommodation facility and one of the oldest hotels in Uganda. It is positioned within Kisoro town just a few kilometers away from Mgahinga Gorilla National Park.
This hotel offers 11 rooms well-furnished ranging from single, double, twin, suite, triple among others. It has a restaurant, laundry services, garden, internet, and others.
Amajambere Iwacu Community Camp
The Amajambere Iwacu Community Camp is comfortable and suitable for those who like camping and it lies close to the entrance of Uganda's Mgahinga Gorilla national park just 12 kilometers away from Kisoro town.
Spending your night here, you will be provided with rewardable views of Virunga Mountain ranges of Sabyinyo, Muhabura, and Gahinga.
This camp features three bands and two dormitories. And travelers who are nature lovers Amajambere Iwacu Community camp is the best option where you won't go and leave regretting.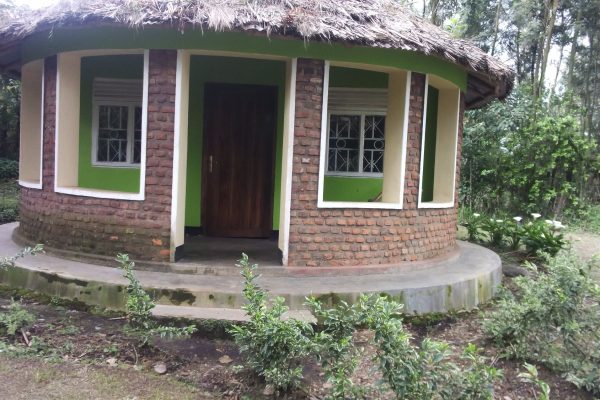 Best Gorilla Trekking Packages to Mgahinga Gorilla National Park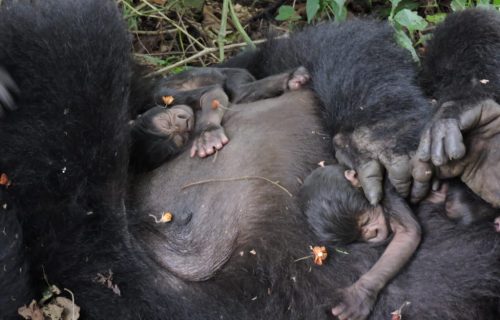 Exclusive 3 Days Mgahinga Gorilla Trekking in Uganda is the best short Gorilla trekking safari to Uganda's Mgahinga Gorilla National Park.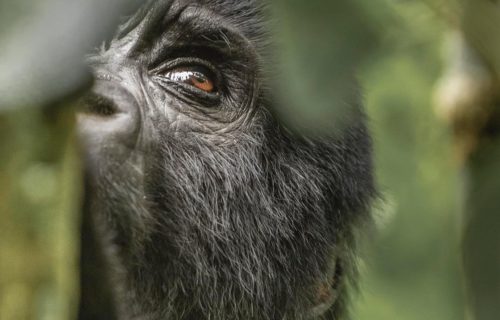 4 Days gorilla and batwa trail experience is an amazing gorilla trekking and cultural tour experience in Mgahinga Gorilla National Park in Uganda.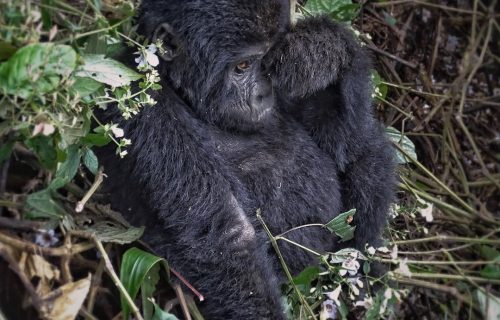 5 Days Gorilla, Golden Monkey Trekking is an amazing activity-filled safari to Mgahinga Gorilla National Park plus the visit to Lake Bunyonyi.