How To Get To Bwindi Impenetrable National Park: Expert Guide
The expert guide to How To Get To Bwindi Impenetrable National Park; – Bwindi Impenetrable National Park in the southwest of Uganda is home to over half the world's Mountain Gorilla population. Previously the journey to Bwindi was long and difficult, taking at least two full days of travel. Now, access is relatively straightforward thanks to the development of better road networks and domestic flight routes.

Bwindi Gorilla Trek Uganda
How to get to Bwindi Impenetrable National Park
By air
The quickest method of transportation to get to Bwindi Impenetrable National Park is by plane, and daily flights are frequent. Entebbe International Airport (EBB), which is about 29 miles from Kampala, the country's capital, is where the majority of travelers land in Uganda. There are numerous domestic flights from here and from Kampala's Kajjansi Airfield that link to Bwindi. Additionally, chartered flights are accessible to Bwindi.
The closest airport is Kihihi, which is convenient for visitors heading to the Buhoma or Ruhija trailheads in the park's northern region. The Kayonza airstrip can also be reached by chartering a flight.
As an alternative, the ideal airport to fly into is Kisoro if you're going to the southern trailheads of Rushaga and Nkuringo. The overall travel time is often around 2 hours, followed by a quick drive of 1.5 to 2 hours.
Top Uganda Flying Gorilla Packages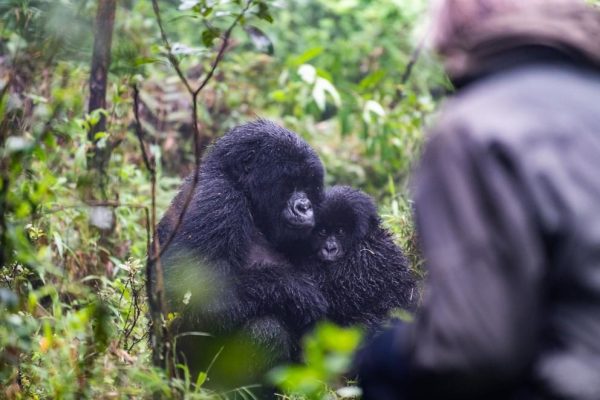 3 Days Uganda Gorilla Flying Safari to Bwindi by Flight is a perfectly tailored Uganda Gorilla flying Safari with chartered flight as the means of transport and Luxury accommodations of stay.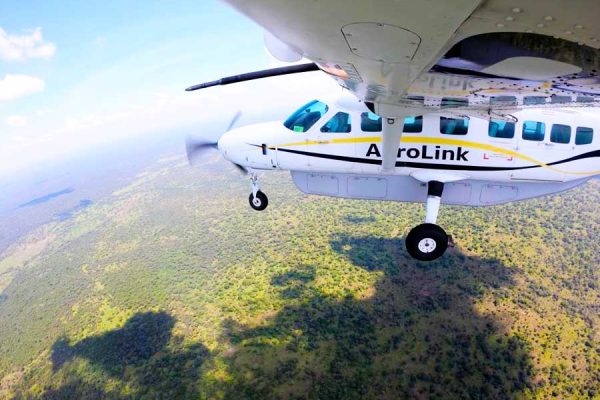 4 Days Gorilla Flying Safari and Bunyonyi Visit is designed for Luxury Honeymooners or Family travelers who love Gorilla flying Safaris with chartered flights and stay at high-end hotels.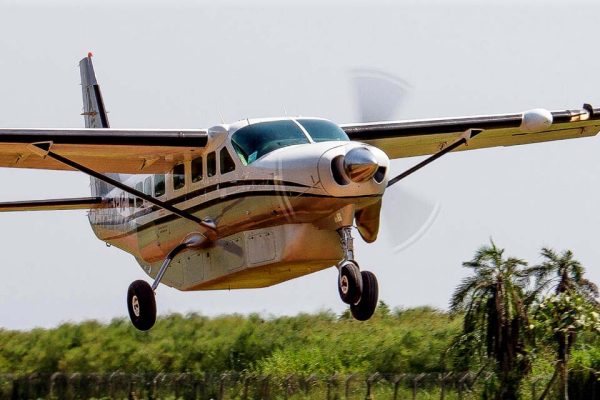 10 Days Best of Uganda flying safari takes wildlife viewing, gorillas, and chimpanzees trekking to the different Uganda Safari Parks; Murchison Falls, Kibale Forest, Queen Elizabeth National Park, and Bwindi National Park.
By road
Even though a road trip takes far longer than a flight, the route passes through beautiful countryside, and driving may often give you a deeper sense of a place than flying ever could. The most common method of transportation for tourists to reach Bwindi Impenetrable National Park is by car.
Depending on how much time you have and what you want to see, there are several different road routes you can take. Just 10 miles separate the entrance gate at Buhoma from the village of Butogota, where all the routes converge.
The travel to the park will take about 9 to 10 hours if you are coming directly from Entebbe or Kampala.
Bwindi is a simple 2- to 3-hour trip south of Queen Elizabeth National Park for tourists who are already there. Before reaching Buhoma, you can take this route through Ishasha to witness the renowned tree-climbing lions.
It takes 5–6 hours to drive up from Lake Mburo National Park.
Best Road Trip Uganda Gorilla Safaris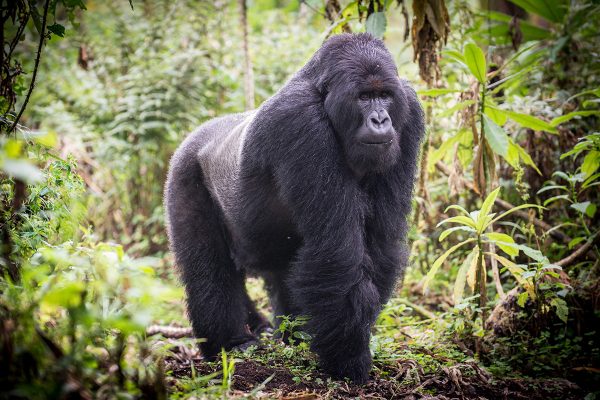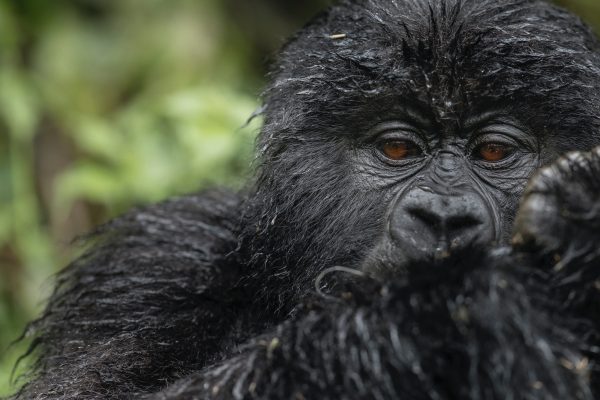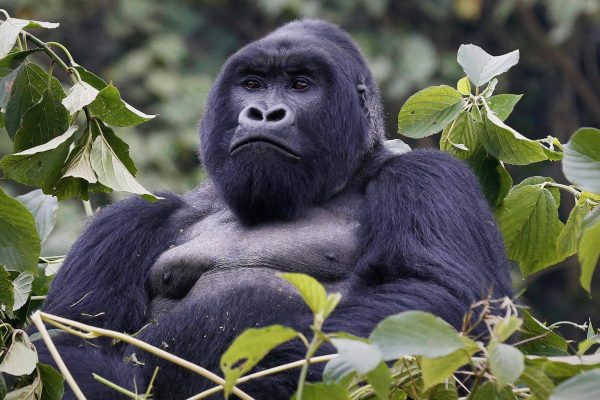 Getting to Bwindi Impenetrable National Park
Kampala to Kabale to Kanungu to Buhoma
This route is one of the longest and most popular routes, covering roughly 330 miles through beautiful scenery. It includes a tarmac highway for the first 5-6 hours, followed by bumpier terrain on a gravel road for the final 4 hours.
Kampala to Ntungamo to Rukungiri to Kihihi to Buhoma
This is the easiest and quickest route to Bwindi Impenetrable National Park, covering around 240 miles. It involves taking the highway from Kampala to Ntungama, before branching off and connecting to a smaller gravel road for the remainder of the journey.
Kampala to Kabale to Ruhija
Here the route connects Kampala to Kabale with an 8-hour drive, before leading on to Ruhija in the northeastern area of Bwindi by gravel road through local communities.
Kampala to Kabale to Nkuringo
This is the best route to take to access the Nkuringo area of the park. It involves driving directly from Kampala to Kabale, before following a bumpy mountain road through small communities, covering roughly 65 miles, to Nkuringo.