Uganda Gorilla Trekking Cost (A Detailed Guide With Examples)
How much does it cost to Go Gorilla trekking in Uganda? Is frequently asked by tourists for a highlight on the cost of a Gorilla Safari in Uganda. The price of Gorilla trekking in Uganda includes the cost of a Gorilla trekking permit (US$ 700) without all safari inclusions. Usually, the cost to go Gorilla trekking in Uganda could range from US$ 1700 – US$ 10,000 depending on various factors.
COVID-19 Update: As of June 2020, all national parks that are habitats to primates still remain closed in a bid to protect against any case of infections to the already endangered animals. Part of these animals includes mountain gorillas and therefore, for now, gorilla trekking in Uganda cannot be done in either Bwindi Impenetrable National Park or Mgahinga Gorilla National Park. Any changes will be communicated.
To have a Gorilla Trekking Holiday in Uganda, each tourist should purchase a gorilla trekking permit (a document that allows you to visit the gorillas) prior to the tour. From July 2020, a Uganda Gorilla Trekking Permit will cost US$ 700 for foreign nonresidents, US$ 600 for foreign residents, and UGX 250,000 for residents of the East African region.
This cost comes after a proposed increase from US$ 600 for foreign nonresidents and US$ 500 for foreign residents by the Uganda Wildlife Authority. However, note that the cost of a Uganda Gorilla Trekking Permit is just part of the total cost for a Gorilla Safari.
Purchasing a Uganda gorilla permit can be done through your Gorilla Safari Company (Kabira Gorilla Safaris). Book and pay for your permit at least 6 months in advance, especially in the peak season.

Gorilla Trekking in Uganda | Everything You Need to Know
Factors that determine Uganda Gorilla Trekking Cost
To find out how much it will Cost to Go Gorilla trekking in Uganda, one should consider several factors that constitute the holiday. The total cost of a gorilla safari holiday is dependent on how customized the client would want their trip to be. 
Gorilla trekking Cost inclusions usually are; Gorilla Permit, transportation, Driver Guide, Accommodation, meals, and any other specifications as per the traveler. 
Here are the factors that will help you understand how much it does cost to go gorilla trekking in Uganda, why gorilla trekking is expensive and still worth it;
Cost of the Uganda Gorilla Trekking Permit
Purchase of A Uganda Gorilla trekking Permit is a surreal way to trek Mountain Gorillas in the country. Each Gorilla Permit is US$ 700 for foreign nonresidents, US$ 700 for foreign residents, and UGX 250,000 for East African citizens. It is expensive compared to the price of the Uganda Safari Activities which makes gorilla trekking a costly activity.
A Gorilla permit offers tourists permission to have a hiking experience in the tropical forests that are home to the elusive Mountain Gorillas in Uganda. Each permit is valid to be used once and this has to be for the specific date, park, and sector as communicated on the date of booking.
The cost of a Gorilla Permit will greatly determine how much it will cost to Go Gorilla trekking in Uganda. Cost varies for different categories of people and the citizens of the East African region will have Cheap Gorilla safaris compared to the rest and this is so to promote domestic tourism.
Price of Accommodation
Accommodation is one of the major factors to consider when planning a Gorilla safari to Uganda. Due to the international popularity of the activity, the demand for several hotels and lodges made many investors construct high-quality facilities around the parks.
All kinds of travelers can surely have a good place to stay during their gorilla holiday. Accommodation facilities range from Luxury, Mid-range to Budget, and the choice is left to the tourist and their planned expenditure.
Luxury Gorilla hotels could range from US$ 300 to US$ 2500 per person a night and these are the most expensive. Budget hotels could range from US$ 50 or less to US$ 100 and mid-range hotels could cost about US$100 – US$ 200 per night.
Choosing a Gorilla Safari Lodge should be carefully done and this should be close to the allocated Gorilla trekking sector in order to avoid delays on the day of trekking. Your Gorilla tour company can best help you with making this choice.
Accommodation costs will definitely impact how much more you will spend on top of your Gorilla trekking Permit.
Cost of Meals and Drinks
Meals and drinks should be put into consideration when choosing to go Gorilla trekking. Gorilla Safari Packages in most cases include the cost of meals, however, in case there are meals that are not included or you may need to have a meal you need to budget for it. Food and drinks can be purchased in most of the hotels and lodges. It could cost between US$ 10 – US$ 30 for a meal.
In case you would want to have alcoholic drinks and cigars, these are not included in the meals and drinks offered as part of the trip, and therefore be ready to buy them on your own. An estimate of how much you will spend on meals and drinks should be added to how much it will Cost to Go Gorilla trekking in Uganda.
Cost of Safari Transport – Vehicle or Charter flight
Choice of transport for a Gorilla trekking Safari in Uganda adds to how much you will spend on the tour. After booking a Gorilla Permit and an accommodation facility consider choosing which means of transport you will use during the trip.
Charter flights are available in the country but are very expensive. Charter flights are convenient for luxury travelers or those who don't like long drives on the road. For travelers, choosing road transport 4×4 Land Cruisers are suitable for luxury travelers, and safari vans for mid-range and budget travelers.
The cost of what kind of transport you choose for your gorilla holiday will surely add to how much it will cost to go gorilla trekking in Uganda. However, please note that the cost of your tickets and visas is not included in the safari cost. This is meant to be paid by you separately from the cost of your Gorilla Safari Company for the tour.
Number of People on Trip
When taking gorilla safaris, this can be done as a solo traveler, group, or family with children above the age of 15. The bigger the group, the less the cost since the price becomes shared among the individuals
Traveling solo is much more expensive since there are no shared costs. Therefore, choose to travel in a group of about 3 members for lower costs. The number of people traveling with you will determine how much it will cost an individual for a gorilla trip.
The above factors are what your gorilla Safari Company will base on to derive or calculate the total cost for your Gorilla trekking Uganda tour. Always be specific with what you want while booking and you will have the exact cost at no charge.
However, there are other factors that could determine how much an individual spends to go gorilla trekking in Uganda including the cost of items on the gorilla trekking packing list, travel style which is either budget, or mid-range, or luxury, and expenditure on exclusions from the tour.
A 3 Days Gorilla trekking Safari could probably cost US$ 1800 for luxury travelers for two-person sharing.
What is not included in the Cost to Go Gorilla Trekking in Uganda?
For any gorilla safari, there are things that are not included in the cost and these can only be done on personal expenditure. The popular exclusions on Uganda gorilla safaris include;
Alcoholic drinks
International flights
Visas
Laundry
Tips
Any other pleasure activities or expenditures
Still, wondering how much it Costs to Go Gorilla trekking? Consider the above factors and talk to your gorilla tour company for all the arrangements, you will receive a free quote upon request.

FACE TO FACE WITH SILVERBACK GORILLAS IN UGANDA
Best Uganda Gorilla Trekking Holidays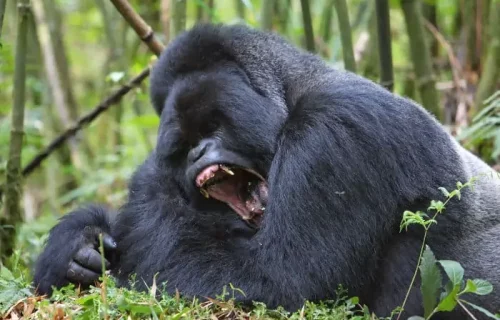 3 Days Gorilla Safari Bwindi is a short memorable Uganda Gorilla Holiday to trek Mountain Gorillas. Bwindi Impenetrable National Park is home to more than 50% of the world's remaining Mountain Gorillas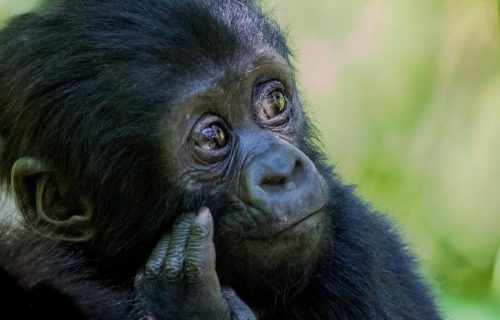 4 Days Uganda Gorilla Habituation Safari in Bwindi National Park offers a memorable 4 hours experience with a group of Wild Gorillas. A Gorilla habituation experience is only available in the Rushaga sector.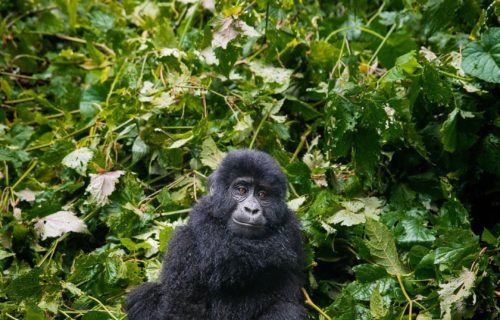 4 Days Gorilla trekking Safari Bwindi & Lake Bunyonyi tour is a short memorable Uganda Gorilla safari and tour on Lake Bunyonyi. The 4 Days Uganda Gorilla safari includes a visit to Bwindi Forest.